The Game of Thrones [1] season four premiere is coming on Sunday, so it's time to recap where we left off with some of our favorite characters — the ones who are still standing, anyway. Based on the latest season trailers [2], it looks like we're in for lots of the same drama and action we know and love, plus plenty of new characters and story lines to get excited about [3]. As you prepare for the big Game of Thrones return, take a look at our quick rundown of where we left off and what's next for the major characters.
Jaime Lannister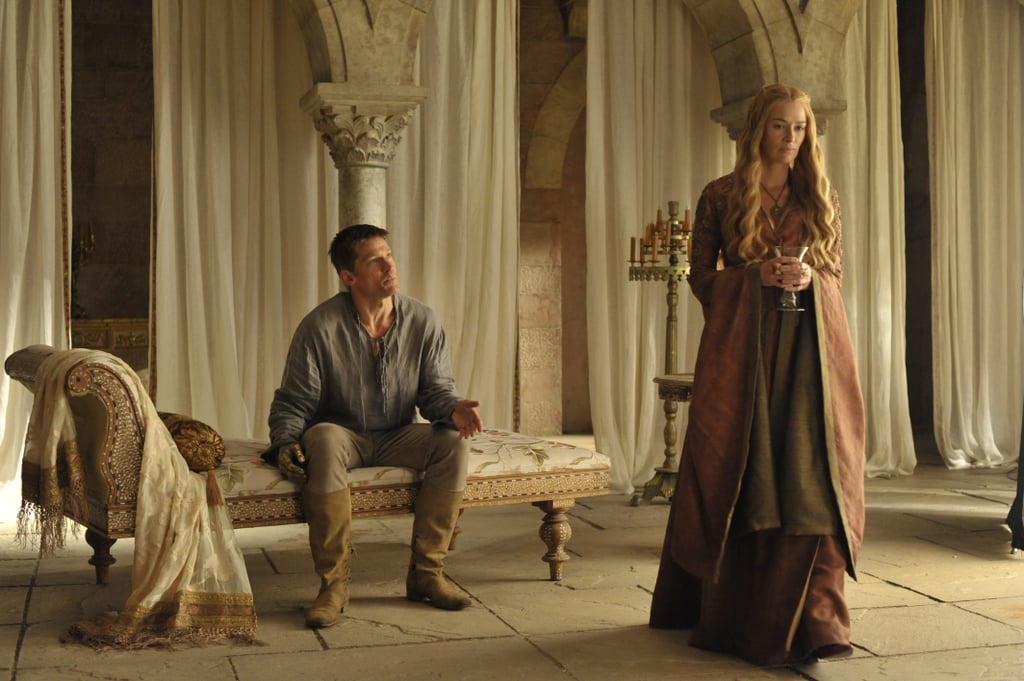 Where we left off: A clean, handless Jaime Lannister is back in King's Landing, but the jury's out on what's next for Brienne.
What's next: If that final season-three look between Jaime and Cersei is any indication, their secret relationship should carry some interesting storylines for season four. Plus, having endured time as a prisoner, Jaime may bring a new perspective into the Lannister family dynamic.
Daenerys Targaryen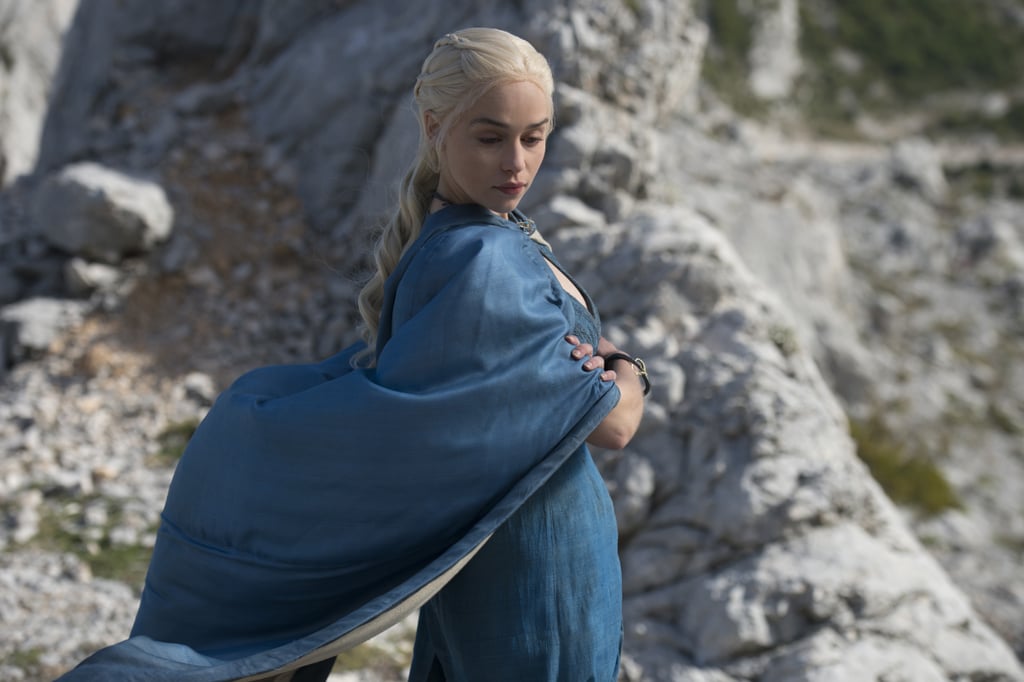 Where we left off: After freeing slaves left and right and killing the Good Masters with her fire-breathing dragons, Daenerys Targaryen is backed by a giant army of people who call her "mhysa" — mother. There's also her chemistry with Daario Naharis, who's been recast and will now by played by Nashville's Michiel Huisman.
What's next: Still on her to-do list? Convince this army of Unsullied to keep fighting for her.
Tyrion Lannister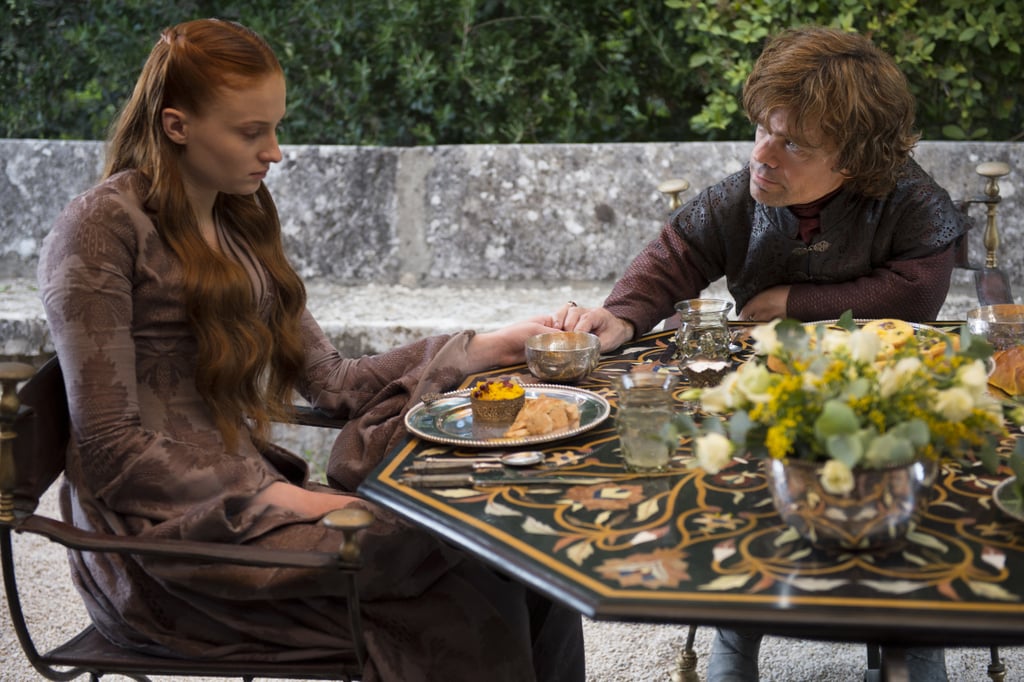 Where we left off: Tyrion and Tywin Lannister aren't exactly on good terms. For one thing, Tywin tells Tyrion that he regrets his birth, so there's that. For another, Tywin and Cersei pressure Tyrion to have a child with Sansa. Meanwhile, though, Tyrion also knows that his dad had a hand in the Red

Wedding

— as in, helping to murder Sansa's family, who are technically his in-laws.
What's next: Now that Jaime's back, Tyrion has to deal with being even more outnumbered in his family. There's also the issue of his lover

Shae

, whom he's still struggling to hold onto and protect.
Arya Stark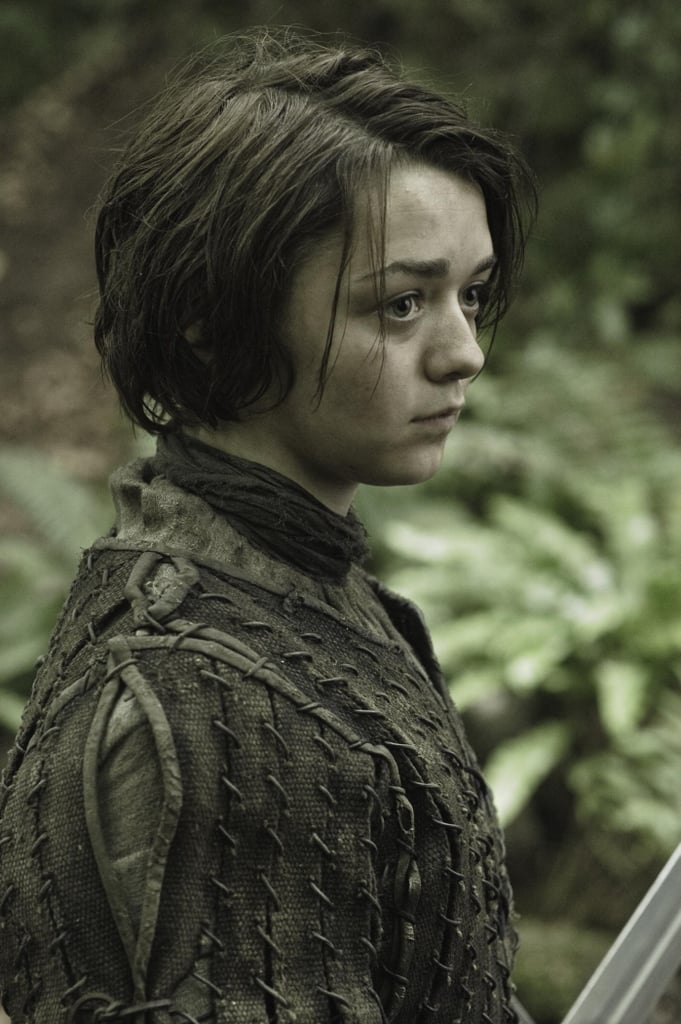 Where we left off: After leaving the Brotherhood Without Banners and heading out with The Hound, Arya narrowly misses seeing her mother and brother, who were killed in the Red

Wedding

.
What's next: To avenge Robb and Lady Stark's deaths, Arya kills a group of Frey soldiers, and she's poised for even more revenge.
King Joffrey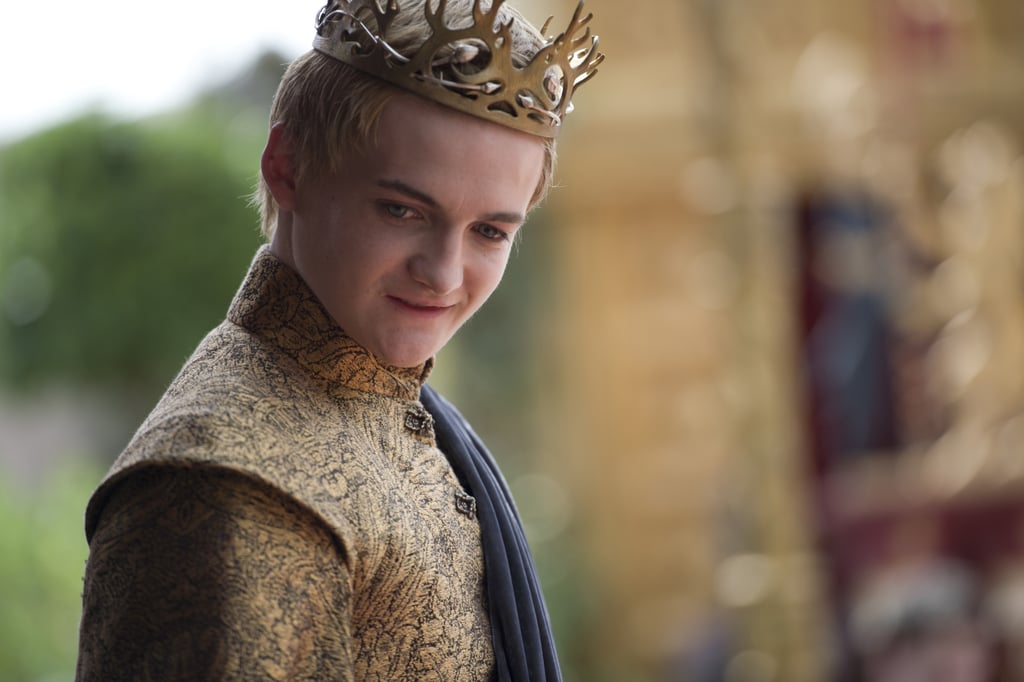 Where we left off: Joffrey is more than a little excited about Robb and Catelyn's deaths, and he's preparing to wed Margaery Tyrell.
What's next: Jaime's return is sure to shift the dynamic for Joffrey, who may be down one enemy (Robb) but still has plenty of others waiting in the wings.
Jon Snow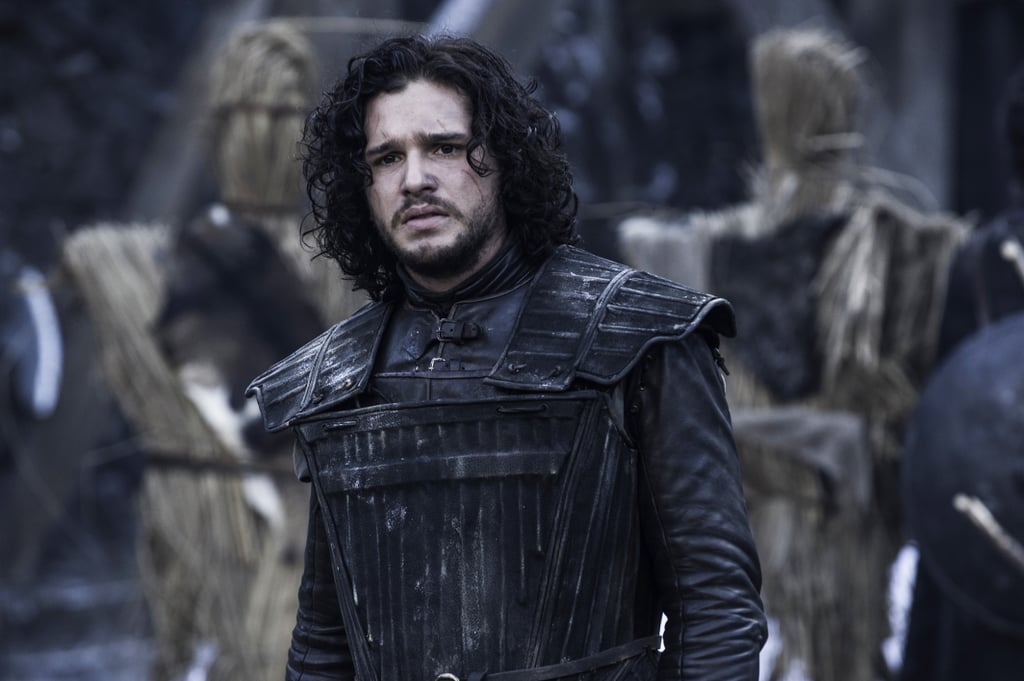 Where we left off: Although Jon Snow broke his vows with the Night's Watch when he and Ygritte got cozy in a cave, their relationship took a bit of a turn when Ygritte shot him with an arrow. A little worse for the wear, he's now reunited with his old pal Sam back in crow territory.
What's next: Ygritte is not happy that Jon turned on her, and she's joined the rest of the Wildlings to attack Westeros.
Theon Greyjoy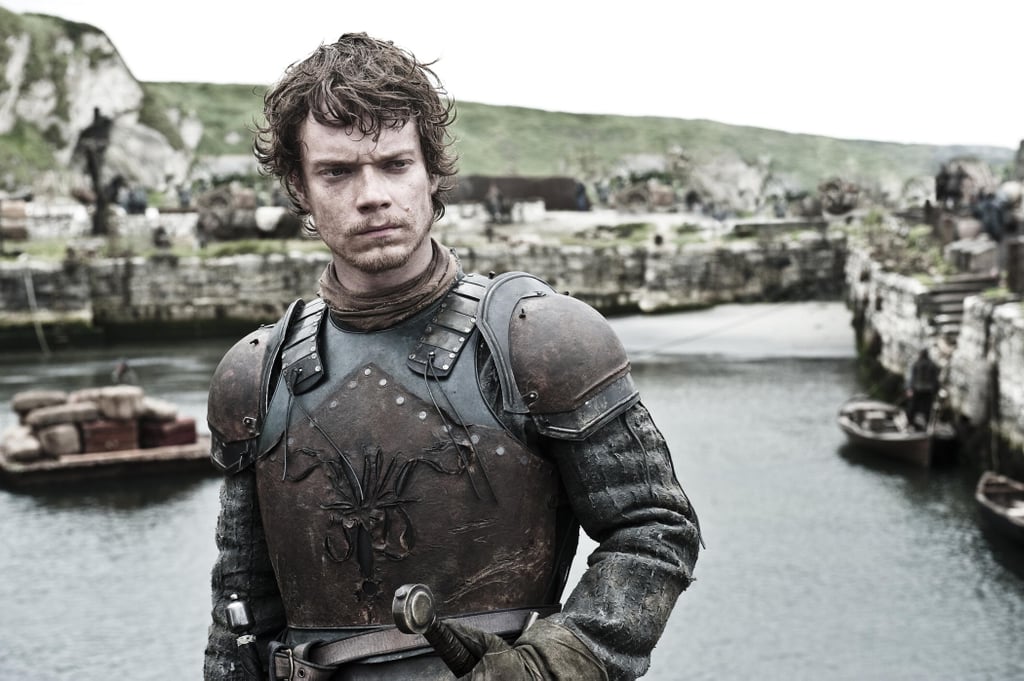 Where we left off: Throughout season three, Theon Greyjoy is tortured by Ramsay, Roose Bolton's bastard son. Ramsay is originally sent on Robb Stark's order because Robb wants to ask Theon about the fall of Winterfell before he executes Theon himself. But like his father, who turns on Robb and kills him, Ramsay takes the torture in a different direction. He goes so far as to have Theon castrated, then forces him to go by a new name — "Reek," because he smells.
What's next: Balon and Yara Greyjoy receive a very interesting package (as in, Theon's d*ck in a box) and Yara becomes angry, so she's ready to try to rescue her brother.
Stannis Baratheon and Melisandre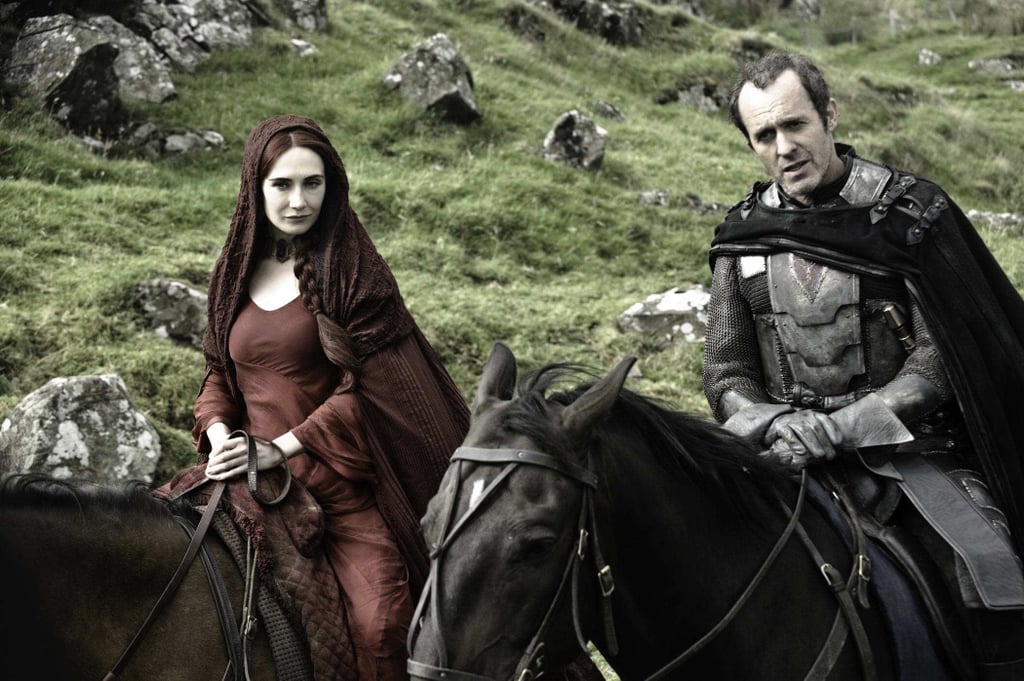 Where we left off: First, Stannis's magic-obsessed mistress Melisandre told Gendry that Robert Baratheon was his father. Then she seduced him, tying him up and putting three leeches on him so that she could use his blood for a spell to do away with Robb Stark, Balon Greyjoy, and King Joffrey.
What's next: There's no telling whether Melisandre's spell had anything to do with the Red

Wedding

, but she did get her way as far as Robb's concerned, so there may just be something to that black magic of hers.
Bran Stark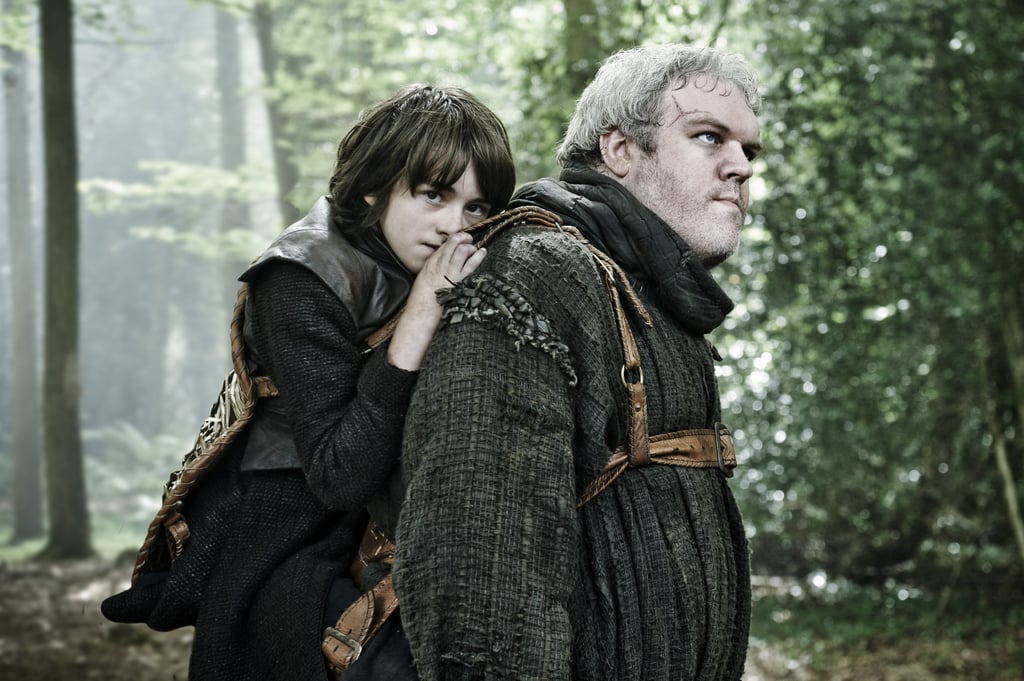 Where we left off: Bran had a breakthrough with his powers when he was able to mentally get into Hodor, and he was also able to help Jon Snow by getting into one of the wolves when Jon and Ygritte were being attacked.
What's next: Bran's ready to keep searching for the three-eyed raven with Hodor, Jojen, and Meera, but he wants to leave Rickon and Osha behind.