Game of Thrones Season 8 Premiere Date
When Does Game of Thrones Season 8 Premiere? Maisie Williams Spills the Beans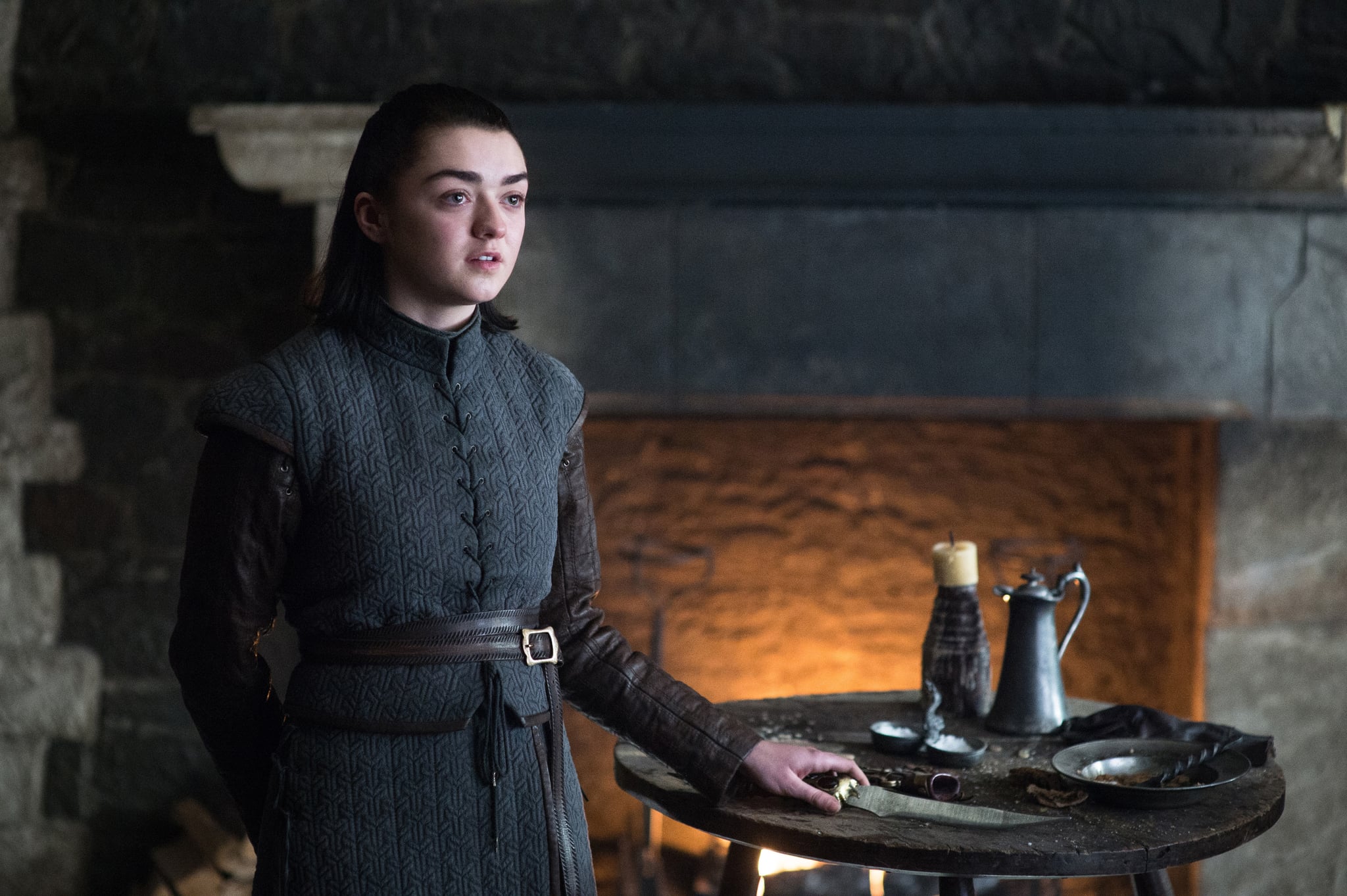 Update: On Jan. 29, Maisie Williams addressed the situation in a tweet: "Just a tweet letting you know this Game of Thrones release date 'quote' I've supposedly given is completely false and taken from an interview I did years ago." HBO has not responded to the rumor at all.
Original post:We've been pulling our hair out for months trying to guess when the eighth and final season of Game of Thrones would finally drop. Luckily, Maisie Williams (our resident Arya Stark) has seriously narrowed the scope. In a recent interview with UK-based paper Metro, Williams revealed the month in which the first episode will premiere.
"We wrap in December and we air our first episode in April [2019]. That's a four-month turnaround for these huge episodes," Williams said. "There's a lot that goes into the final edit. You would not want to rush this season at all. We owe it to our audience and our fans to really do this final season to the best of our abilities."
Recently, HBO programming chief Casey Bloys confirmed a 2019 start, stating that the showrunners really want to take their time and get everything right. But Bloys neglected to say when in 2019. Did he mean January? Or December? With Williams's revelation that it will likely be sooner in the year rather than later, we can at least take a little bit of comfort . . . even though we want it in 2018.
Luckily for all of us, the cast hasn't been shy when it comes to talking about the final season. We even got to hear about how the cast reacted to the finale script from Sophie Turner (aka Sansa Stark). For now, though? We wait. Mark your calendars for April, friends. It's going to be a long year.