Game of Thrones Season Two Premiere Date
Game of Thrones Season Two Gets a Premiere Date!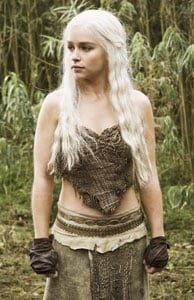 Winter is coming again, you guys! HBO has just announced that Game of Thrones will have its season two premiere on April 1. The hit drama series instantly became one of our favorite new shows of 2011, so obviously we're counting the minutes until the Starks and Lannisters are back to duking it out on the small screen. If you haven't had a chance to check it out yet, you've got a little over two months, so get to work.