Gangster Squad Trailer With Ryan Gosling
Ryan Gosling and Sean Penn Play Cops and Robbers in the Gangster Squad Trailer
Have you always thought that Ryan Gosling would look dapper in a 1940s suit? Well, you've come to the right place. In the trailer for Gangster Squad, Gosling and Josh Brolin play LAPD cops who are trying to take down a notorious gangster played by Sean Penn. As expected, the lines between good and bad are a little blurred as we see that the cops aren't necessarily sticking to a strict moral code.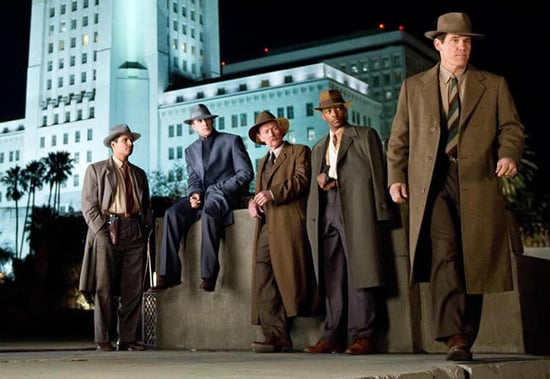 It's fun to see Emma Stone and Ryan Gosling back on the big screen together again — her character appears to be with Penn but definitely shacks up with her Crazy, Stupid, Love costar. I'm already loving how stylish the film looks, right down to the cast's spot-on gangster accents. The film doesn't hit theaters until October, but check out the trailer when you
.
Photo courtesy of Warner Bros.