George Clooney to Star in Steven Soderbergh's The Man From U.N.C.L.E.
George Clooney Says U.N.C.L.E. For Steven Soderbergh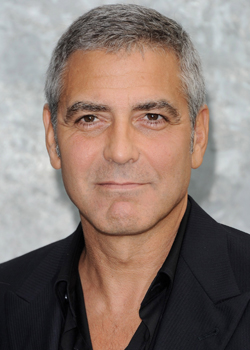 George Clooney's a secret agent man. The actor is reportedly in talks with Steven Soderbergh for the director's latest, a big screen adaptation of the sixties TV series The Man From U.N.C.L.E.. The show follows two secret agents working at the United Network Command for Law and Enforcement, or U.N.C.L.E. for short (though Mad Men fans may know it best as one of Sally Draper's favorite shows).
This is all familiar territory for Clooney. If he signs on, it will be his seventh collaboration with Soderbergh, and it isn't his first spy-type film either (lest we forget his recent movie, The American). I'm dying to hear who will play his partner in espionage. Maybe Matt Damon is available? Just a suggestion.