Girls TV Show Pilot Review
Pilot Scoop: Girls
HBO is supplementing its Sunday night lineup with Girls a new series from writer/director Lena Dunham that explores the lives of a group of women in New York City. Despite the shared network and premise, Girls is a long way from Sex and the City. For starters, these ladies are in their 20s, and they're far from settled in their careers or their skin. Read on to find out if the new comedy sounds like it might be worth the space on your DVR.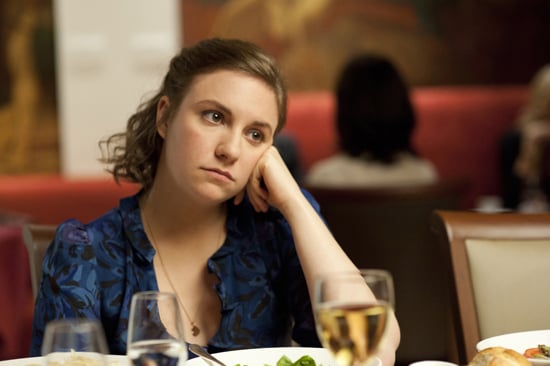 What it's about: 24-year-old aspiring writer Hannah (Dunham) has just been cut off by her parents, making her existence in Manhattan pretty tough. Tougher than it already is, that is; Hannah struggles with everything from work (she's an unpaid intern) to dating (the boy she likes rarely texts her back, but has no problem using her for sex). Her friends have problems too; Marnie (Allison Williams) is no longer in love with her boyfriend, and free-spirit Jessa (Jemima Kirke) has a secret that could severely limit her social life.
Where it works: The dialogue is cutting, funny, and refreshingly honest. Dunham seems unafraid to put herself in uncomfortable situations or make the characters stumble in an effort to show that they're real and imperfect.
Where it doesn't: The characters are hyper-developed in the pilot, and each comes on a little strong, especially Hannah, who's exaggeratedly spoiled and insecure. Plus, it's a bit too self-aware of the Sex and the City comparisons, like when one character rattles off a whole monologue about being a Carrie and a Samantha.
When it's on: Sundays on HBO at 10:30 p.m. starting on April 15
You might like this show if: You want to see a different, candid perspective of what it's like to be a female 20-something — and you're OK with awkward sex scenes.
To watch a preview and see some pictures from Girls, just keep reading.
Photos courtesy of HBO