Glee After Cory Monteith's Death
Glee After Cory: More Details, Plus the Cast Will Shoot PSAs About Drug Addiction
At TCA, Fox executive Kevin Reilly addressed what will happen to Glee in the wake of Cory Monteith's death. First, he talked about why going back to work was so important, especially to Lea Michele, who he says "has been the most extraordinary human being and a pillar of strength throughout all of this — she was the first person to say 'I want to get back to work.'"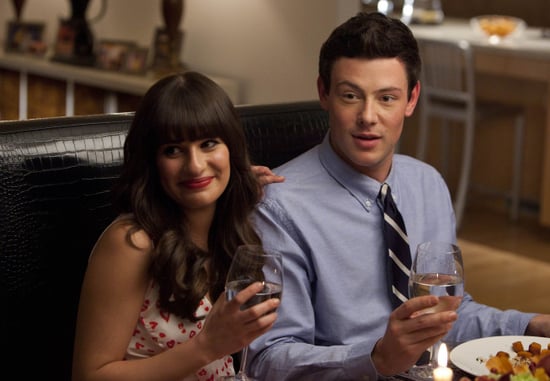 Reilly reiterated that the third episode of the season, "will deal with the Finn Hudson character being written out of the show," but there are no details on how Finn's character dies yet, and Reilly would not confirm whether Finn's death will be similarly drug-related, though we will see PSAs during Glee from Ryan Murphy that do deal with that. "That episode will deal directly with the incidents involved in Cory's passing and the drug abuse in particular. Ryan himself is going to shoot some PSAs with the cast . . . as cast members, as friends of his, they're going to speak directly to the audience." Proceeds from the music sales from that episode will go to a fund for Montetih, Reilly also told us.
Finally, Reilly spoke personally about Monteith and the nature of his addiction. "You see some people struggling with addiction; it's clear. They're very easily put into a category. 'He was dark, she was always a partier.' Cory was a big, open wonderful life force. He was not a problem. Everybody loved him. He didn't look like that; he looked straight as an arrow. He was very open about it in in his past, [but] not as open about it in his present." Reilly added, "It was an accident that happened to somebody struggling with an addiction."