Glee to Devote an Episode to Fleetwood Mac Album Rumours
Glee Takes On Fleetwood Mac's Rumours: What Other Albums Should They Do?
At this week's PaleyFest, Glee creator Ryan Murphy announced that the show is going to devote an episode to Fleetwood Mac's album Rumours. As a Fleetwood Mac fan, I loved the recent performance of "Landslide," but I'm glad that the old-school band will really get its due on the series.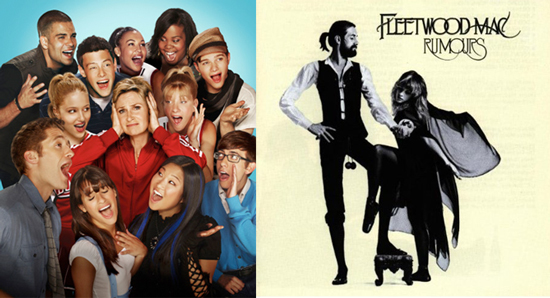 The cast has used artists as episode themes before, but they haven't taken the whole-album approach yet. My assumption is that this will open the door for other album-centric episodes, and I already have my ideas, like The Beatles' Abbey Road, David Bowie's Let's Dance, or Justin Timberlake's FutureSex/LoveSounds. It's a bigger challenge when you're thinking of an album in its entirety, so I'd love to hear what suggestions you guys have. What whole albums could the Glee cast perform?