Glee Plans Justin Bieber Episode?
Do You Want to See a Justin Bieber Glee Episode?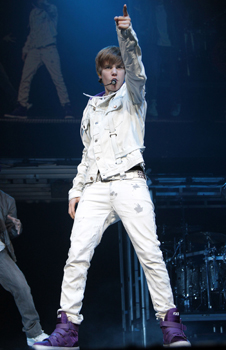 Take a hot teen sensation like Justin Bieber and a hit show like Glee, and it's only a matter of time before the two intersect, am I right? So it shouldn't come as a huge shock that there are whispers of an upcoming episode showcasing the work of the pop sprite (though it doesn't sound like Bieber will appear in the flesh).
In the episode, Sam will reportedly start a boy band and don the famous Bieber hairstyle. But there seems to be some discrepancy as to exactly how many songs from Bieber's repertoire will be featured. Creator Ryan Murphy is saying at least one, while newer insider reports put the total at three. Does that make it a Bieber-centric episode? Sure, sounds like it. Tell me, do you like the idea?