Glee Recap of "Glease"
Glee-ful Highlights From Episode "Glease"
If you were watching this week's episode of Glee and thinking to yourself, "Hey, this feels familiar," you're right. "Glease" is the word, and it isn't the first time the kids of McKinley High have paid tribute to the classic musical. We were reminded of this during "You're the One that I Want," a traditionally upbeat number that becomes pretty bittersweet as we flashback to season one when it was Rachel and Finn singing to each other as Sandy and Danny. It's really hard to get used to these new kids when the ghosts of New Directions past keep haunting the halls. Luckily, it sounds like Rachel and Kurt are staying out of Ohio for good following a disastrous trip to the old stomping grounds.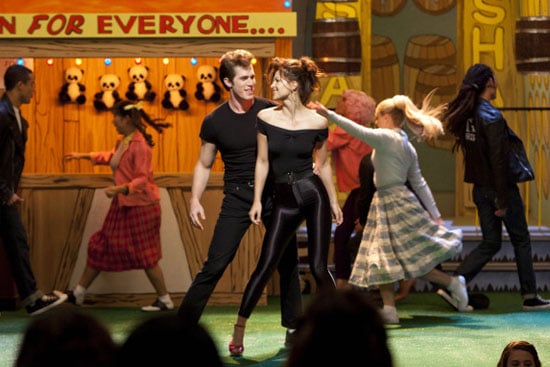 Also in this episode: Kitty plants some major self-doubt in Marley, Ryder plants a big one on Marley, and everyone