Glee Season Five Promo
See (and Hear) Glee's First Promo For Its Beatles Tribute Episodes!
After a tragic Summer for the cast, Glee is coming back swingin' with a two-part season premiere paying tribute to The Beatles, and the very first promo has arrived. It's titled "Come Together," but in the footage, the cast is singing the classic tune, "All You Need Is Love." Though there's no mention of late cast member Cory Monteith, it's really heartening to see everyone standing tall together in what looks like an epic premiere, incidentally titled "Love, Love, Love." Here's my favorite exchange: Kitty: "Seriously, can anyone still relate to The Beatles?" Blaine: "Pretty much the entire world." I love, love, love it.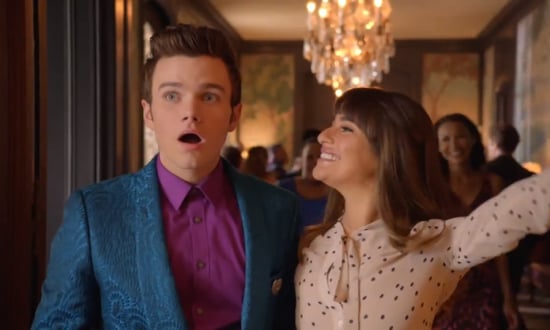 The two-part premiere starts Sept. 26, and you can watch the promo after the jump.