Golden Globes 2014 Reactions
Golden Globe Nomination Snap Judgments
This year's Golden Globe nominations are here, and we have a lot of raised eyebrows for different reasons. Among the movie nominations, this year's award season darlings were represented, with a few surprise names in there that we weren't expecting. However, there was a bit of a shakeup over in the TV categories, with past powerhouses left out entirely and long-ignored actors finally getting their due. Let's go over our snap judgments to the 2014 Golden Globe nominations!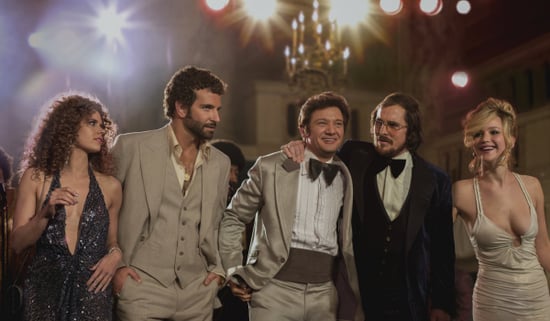 In the movie categories, there weren't a whole lot of snubs (mostly because there are both drama and musical/comedy categories), but we did see some surprising names surface, like Julie Delpy, who got a nod for the underrated Before Midnight; Greta Gerwig for Frances Ha; and best supporting actor nominees Barkhad Abdi (Captain Phillips) and Daniel Brühl (Rush). Both guys seemed to enter the race with yesterday's SAG nominations, and we're happy to see them gain more ground.
But speaking of supporting actor, where is Jonah Hill? Leonardo DiCaprio gives one of his best performances in The Wolf of Wall Street, but Martin Scorsese's film is really a two-man show; Hill blew me away as a crazy, drug-addled Wall Street suit.
Though the buzz for The Butler had faded a little since its late Summer bow, Forest Whitaker and Oprah Winfrey resurfaced yesterday in the SAG nominee list. Alas, they were nowhere to be found in today's Golden Globes announcement.
Keep reading for our snap judgments on the TV categories.
Yay for Orange Is the New Black! Though it didn't garner a much-deserved best comedy nod, Taylor Schilling is up for lead actress, which is good enough for me.
And more cheers for Andy Samberg and Brooklyn NIne-Nine! I've been watching and loving the show, but I'm impressed that it got recognized so quickly. Other newbies we're psyched for? Masters of Sex, its star Michael Sheen, and Orphan Black's Tatiana Maslany.
After years of being overlooked, Parenthood is getting the recognition it deserves — well, at least Monica Potter is. We don't want to get our hopes up for more recognition in the future, but this is a big step forward.
There were a lot of snubs this year, though. Mad Men — which also didn't get any Golden Globe nods last year — was shut out. And shockingly, last year's big winner Homeland (it won for lead actor, actress, and drama) was also ignored. Also, Modern Family got fewer nods than usual. Is the Hollywood Foreign Press tired of these series?