Gossip Girl Finale Hopes 2010-05-17 14:30:20
My Top 6 Hopes For the Gossip Girl Finale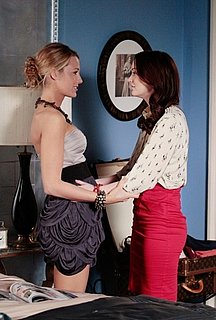 I'm already preparing myself for a slew of OMG moments in tonight's Gossip Girl finale that are sure to top the big moments we've seen so far this season. Not only do the promos hint at an engagement ring, but the oh-so-scandalous word on the street is that we'll have yet another threesome (as if the show's multiple hookups weren't enough salaciousness).
Take another peek at these photos from the big show if you haven't yet, and then let's discuss some of our personal wishes for the episode. I'm breaking down my top six here. Give them a look, and then share your own in the comments or in the XOXO Gossip Girl group in the BuzzSugar Community!


A Chuck and Blair reunion, pretty please. You've got to admit that Chuck and Blair seem made for each other, and after Chuck asked Blair to meet him at the Empire State Building last week, we may just see a proposal waiting for B in tonight's finale. I don't know that I want these two getting engaged, necessarily — hello, they're like 19 — but I would like to see them kiss and make up.

For the rest of my wishes, read more.

While we're working on Chuck and Blair, how about getting Serena and Dan back together, too? You've already shared that they're your favorite Gossip Girl couple of all time, and maybe Dan will enter the picture again as the good guy to help Serena overcome her daddy fallout — which could also help with No. 3...
Serena gets cool again. It seems that Serena has been in a downward spiral of driving me crazy this entire season. Still, I believe that she can turn things around, and Dan could be the perfect ticket. Ever since they broke up, she's dated a string of guys who are bad news — whenever she's not doing something selfish/bratty/[insert other annoying attribute here].
Jenny dies. OK, I kid (kind of), but between her drug dealing and scheming this season — paired with those horrendous hair extensions — I'm quite ready for the girl to get a good comeuppance at the hands of Blair Waldorf as the finale's promos suggest. Someone needs to put Little J in her place for good.
But if Jenny's not going to die, can you at least keep her from sleeping with Nate? I want to believe that Nate is a good guy at his core, and the thought of him taking Little J's V card makes my skin crawl.
Bring Georgina on — but not for too long. We know Georgina shows up again as a blonde, and honestly, I kind of love it when she stirs up trouble, since the other characters can be so boring. My only caveat is that I don't really want her sticking around. The show seems to work best when it sticks to the original core group without side characters, and we have enough people in the mix as is.