The Great Gatsby DVD Release Date
4 Reasons to Revisit The Great Gatsby on DVD
The Great Gatsby comes out on DVD this week, and even if you were underwhelmed by Baz Luhrmann's glittery adaptation in theaters, there are a few reasons to check out the movie again, in the privacy of your own home — even without the 3D. Check out the extras below to see what you get when you bring home Leonardo DiCaprio as the rich, sexy, man-with-a-party-plan Jay Gatsby.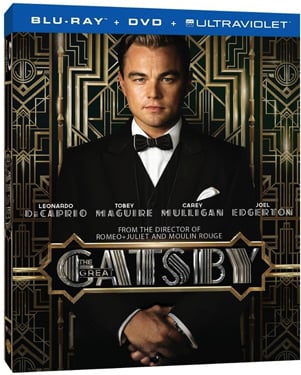 Deleted scenes. The running time of The Great Gatsby is almost two and a half hours long. Aren't you curious to see what didn't make it?
An alternate ending. There's an alternate ending included on the DVD; though I can't imagine Luhrmann would alter F. Scott Fitzgerald's original ending much, I'm curious to find out how the other ending is different.
A fashion-focused extra. DiCaprio gets to talk costumes in "Razzle Dazzle: The Fashion of the '20s," an extra that sheds some light on the costumes of the movie.
Music insight: In "The Swinging Sounds of Gatsby" extra, Luhrmann breaks down his music choices for the soundtrack, and how he used '20s-era music combined with pop.