The Great Gatsby Soundtrack Review
The Great Gatsby Soundtrack: The 4 Standout Tracks
The Great Gatsby arrives in theaters this weekend, but we're focusing on another treat from the film: the soundtrack. The collection compiled by Jay-Z is out this week, and we've been streaming it nonstop — both imagining where the songs fit into Baz Luhrmann's adaptation and loving them on their own. With artists like The xx, Jack White, Florence + The Machine, and Jay-Z himself, the soundtrack is eclectic and ambitious, and I'm already addicted to the compilation and its very cinematic, bold feel. Find out which songs I think stand on their own.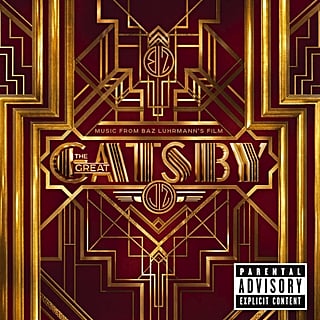 "Back to Black" by Beyoncé and André 3000: It's hard to improve upon this Amy Winehouse song, and thankfully, no one is trying to outdo Amy vocally. Instead, it's a truly creative reworking of the song that gives it a brand-new, awesomely edgy sound. And as much as I love Beyoncé, it's André's part that's more evocative.
"Young and Beautiful" by Lana Del Rey: This haunting ballad captures the doomed romantic feel of Jay Gatsby and Daisy Buchanan's entanglement — it's beautiful and sad and on a grand scale.
"Love Is the Drug" by The Bryan Ferry Orchestra: This is probably the most authentic-sounding song for the 1920s era, because of the legitimate jazz outfit supplying it (they're also the band on another of the soundtrack's songs: the "Crazy in Love" cover). The upbeat tempo distracts from the underlying morose theme (which is very Gatsby).
"Bang Bang" by will.i.am: The Black Eyed Peas frontman's track mixes big band with a thumping club beat. Pretty much what you'd imagine the revelers to be dancing to in Gatsby's home.