The Great Gatsby Trailer With Beyonce Song "Back to Black"
Another Great Gatsby Trailer: 3 New Things to Look For
Baz Luhrmann's The Great Gatsby comes out May 10, but we're already getting to see a lot of footage from the movie, including this latest trailer. There are more reasons to watch this new preview besides Leonardo DiCaprio looking dashing as 1920s millionaire Jay Gatsby, though. Check 'em out: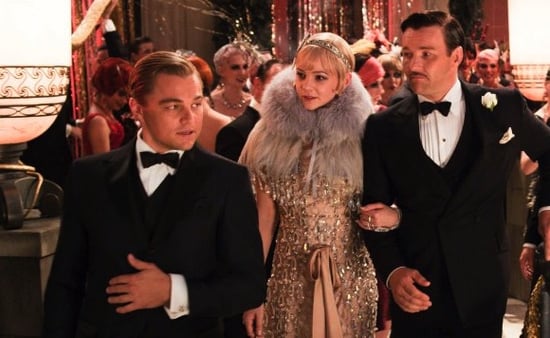 A new Beyoncé song: The trailer kicks off with a song from the soundtrack (which is probably going to be amazing, by the way): Beyoncé and André 3000's cover of Amy Winehouse's "Back to Black." It's still as moody as ever, but the brief snippet indicates that it's a unique rendition of the late singer's tune.
More violence: This version of The Great Gatsby looks like it'll be far more violent than the 1974 adaptation starring Robert Redford. We have Jay almost wailing on Tom (Joel Edgerton), a car accident, and a character brandishing a gun. If you've read the book, you already know of the violent acts, and it looks like Luhrmann is going to play them up.
Flashbacks: Characters Jay and Daisy (Carey Mulligan) were together when they were young, and this trailer shows us that Luhrmann is giving us flashbacks of their time together. Which means: Leo channeling young Leo in a military uniform.
See all this in the new trailer for The Great Gatsby after the jump.