The Great Gatsby Trailer With Leonardo DiCaprio
The Great Gatsby Trailer: DiCaprio Always Looks So Cool
The trailer for Baz Luhrmann's film adaptation of The Great Gatsby is everything I hoped it would be: visually stunning, stylish, and sexy. Of course, he has the benefit of his source material being set in the 1920s, a period that offers amazing costumes, cars, and sets, especially when the story focuses on the elite and their lavish parties. At the center of those parties is Jay Gatsby (Leonardo DiCaprio), a mysteriously wealthy man who enjoys throwing big, fancy events but doesn't seem to relish the attention that goes with them. He prefers to watch from afar, particularly when it comes to Daisy Buchanan (Carey Mulligan), a naive but beautiful young woman in an unhappy marriage, whom Gatsby admires.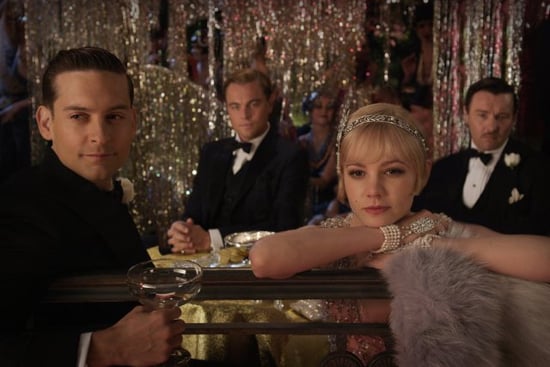 If you had to read the story in high school like most of us did, then you know how narrator Nick (Tobey Maguire)'s story goes. There's sex, scandal, and tragedy as we learn more about the inner workings of the upper class. This is all hinted at in the preview, along with Luhrmann's signature polish that's reminiscent of his smash hit Moulin Rouge. My only gripe is that the Kanye song feels a bit out of place, but that hardly impedes my excitement for this movie. The Great Gatsby doesn't hit theaters until Christmas, but take a peek at the trailer when you
.
Photo courtesy of Warner Bros.