Greek Series Finale Recap
What Did You Think of the Greek Series Finale?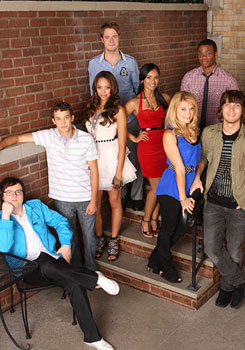 Greek finally graduated from Cyprus Rhodes (OK, well only Cappie did) and headed out into the real world last night. I've had a soft spot for the college-themed series since the beginning, but I have to admit that the finale wasn't my favorite episode over the past four years. I expected a few more surprises (though I did not see the Kappa demolition coming), but the episode mostly tied up loose ends. That said, I got a little more choked up than I had expected when Cappie and Casey drove off into the sunset, but I blame Youth Group's cover of "Forever Young" that played over the final scene. I know that many of you love the show as much as I do, so weigh in on the episode! Oh, and don't forget to check out my suggestions of other Greek-esque shows you just might love.
If you missed it, watch the final scene after the jump.
Photo copyright 2011 ABC Family