Green Lantern Wins the Box Office in Its Opening Weekend
Box Office: Green Lantern Glows
Ryan Reynolds's superhero movie Green Lantern took the crown at the box office this weekend, but the film's earnings of $52.8 million fell short of heroic, taking in less than the debut weekends of other films in its genre like Thor and X-Men: First Class. In second place was Super 8 with $21.2 million, followed by Mr. Popper's Penguins, which took in $18.2 million in its opening weekend.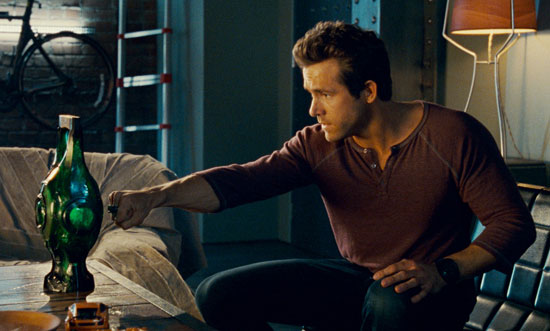 The Hangover Part II slipped to fourth with $9.6 million, followed by Kung Fu Panda 2, which clung on to to the top five with $8.7 million. Woody Allen's Midnight in Paris continued to make waves as it rolled out into more theaters and earned $5.2 million this weekend.
Photo courtesy of Warner Bros.