Grimm Pilot Review
Pilot Scoop: Grimm
Most of Fall TV's new shows have already bowed, but tonight brings some more fresh meat with the spooky NBC drama Grimm. It's one of two Fall shows that has a heavy fairy-tale theme (the other is ABC's Once Upon a Time).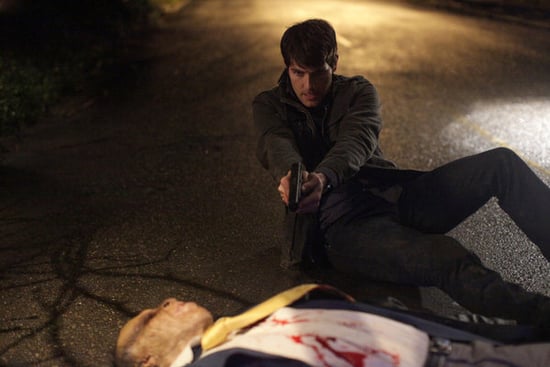 What it's about: The life of a soon-to-be engaged homicide detective turns upside down when he starts seeing horrific visions. Nick (David Giuntoli) learns that his hallucinations of ordinary people morphing into monsters aren't hallucinations at all — they're an inheritance. As it turns out, Nick is one of the last living members of the Grimm family, and those fairy tales are actually true. Now that Nick has the power to sniff out the evil that's lurking inside certain criminals, he has an edge at work, but his life is in danger.
Where it works: We all know that vampires, werewolves, and the like are so hot right now, and the supernatural twist definitely sets Grimm apart from your typical cop drama. The pilot centers on the Little Red Riding Hood fairy tale, and if each episode centers on one story, it could make for a fun series.
Where it doesn't: The premise has a lot of potential, but there's so much supernatural setup to get through that we don't get much character development. Nick seems vanilla at best, and you can't build a must-see series around a forgettable leading man. Plus, as the pilot tries to set up the rest of the series, some of the dialogue discussing the magical elements comes off as forced and silly.
You might like this show if: You favor the creepier side of supernatural series (like Buffy the Vampire Slayer and The Vampire Diaries) over the love story side.
When is it on? Fridays at 9 p.m. on NBC
To watch a preview of Grimm, just
.
Photo courtesy of NBC