Grumpy Cat Meets Grumpy the Dwarf | Video
The Viral Funny Finds You May Have Missed This Week
In one gloriously grumpy encounter, Grumpy Cat headed to Disneyland to hang out with Grumpy from Snow White and the Seven Dwarfs, and it was perfect. The video of their hilarious meeting went viral, along with Kerry Washington's Saturday Night Live spoof of "The Fox," and Jimmy Kimmel's latest Halloween prank. Also on our funny radar? A commercial starring Loki, a cat who wears tights, and Kristen Bell's amazing Game of Thrones costume with her husband, Dax Shepard. See all that and more with this week's most hilarious finds:
Grumpy Cat Meets Grumpy the Dwarf
The happiest place on earth got a little grumpy when Grumpy Cat met Grumpy from Disney's Snow White and the Seven Dwarfs during a visit to Disneyland. Too good.
Kerry Washington's "The Fox" Spoof
Kerry Washington showed off her singing chops in a parody of "The Fox" while hosting Saturday Night Live. In a version of the viral video called "My Girl," she and SNL's Jay Pharaoh go back and forth, with Kerry proving that she can seriously do comedy.
Jimmy Kimmel

's

Halloween

Prank

Jimmy Kimmel brought back his cruel candy scheme for Halloween this year, asking parents to prank their kids by saying that all their Halloween candy had been eaten.

Keep reading for more funny pictures and videos.
Bearded Disney Princesses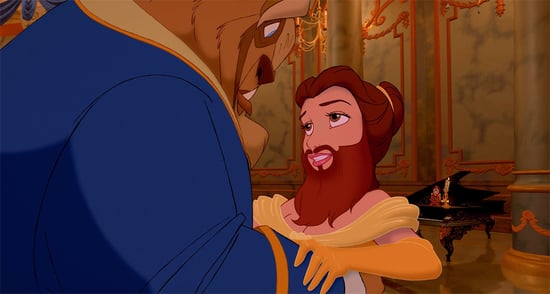 Since there can never be too many Disney princess memes, we've now got bearded Disney princesses, including Beauty and the Beard.
Loki the Babysitter
Tom Hiddleston shows off his evil side in an AT&T commercial spoof, channeling his villain character, Loki, from Thor: The Dark World — this time as a babysitter.
A Cat Who Wears Tights
Your new Tumblr obsession: Meowfit of the Day, featuring a fashionable cat's most stylish snaps. Because why not?
That Time
Harrison Ford

Pierced

Jimmy Fallon

's Ear

It's the real deal when Harrison Ford pierced Jimmy Fallon's ear on Late Night. The pair actually went for it, matching feathered earrings and all.
Some Serious Price Is Right Enthusiasm
Even Drew Carey can barely contain himself when this woman wigs out on The Price Is Right. But can you blame her?
Kristen's and Dax's Amazing Costumes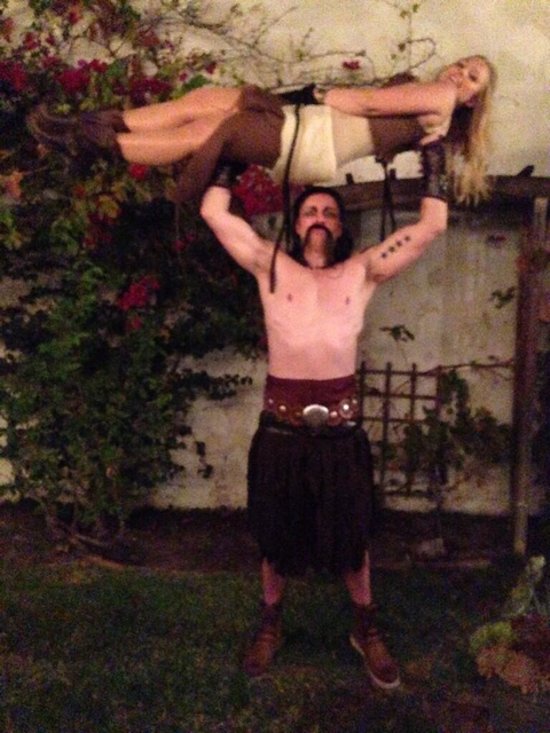 Kristen Bell and Dax Shepard's Halloween costumes, Khal Drogo and Daenerys Targaryen, made for a spot-on Game of Thrones victory that definitely put them in the running for best celebrity costumes of the year. Even better? Their bench-pressing pose.