Guys With Kids TV Show Review
Pilot Scoop: Guys With Kids
Jimmy Fallon's already got his own talk show on NBC, but now he's adding to his plate the role of executive producer for the network's new comedy Guys With Kids. The title of the series pretty much sums it up, as the show follows three dudes and their families. Check out my pilot review to see if the sitcom is up your alley.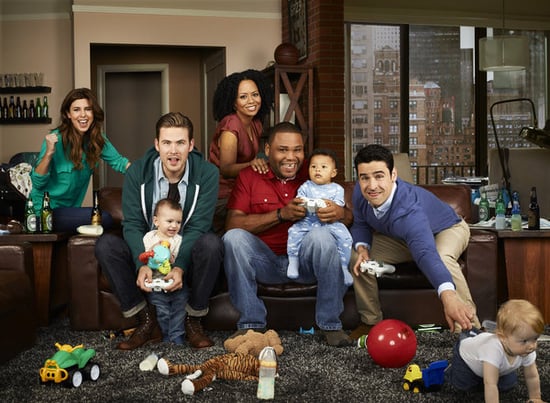 What it's about: Three guys who are at different places in their relationships tackle the woes of fatherhood together. There's Chris (Jesse Bradford), a newly divorced father of one; Nick (Zach Cregger), a father of two who's struggling to keep his kids and wife (Jamie-Lynn Sigler) happy; and Gary (Anthony Anderson), who's got a boatload of kids and not nearly enough alone time with his wife (Tempestt Bledsoe).
Where it works: The guys are all cute, and the bromance that exists between them feels genuine.
Where it doesn't: The shtick of clueless dads gets old really fast, and it all feels incredibly overused (dads using babies to get dates, moms being overbearing, dads drinking out of juice boxes, etc.). The dialogue is also overly functional; every word out of the guys' mouths is so intended to be some sort of quip about fatherhood that it makes it seem as if the three of them have never discussed their children before.
You might like this show if: You want to see a show that's based entirely on the dad's club from What to Expect When You're Expecting.
To see more pictures and watch a preview of Guys With Kids, just read more.