Gwyneth Paltrow, Dianna Agron, and Lea Michele on Glee
Did Gwyneth Paltrow Just Give Away a Glee Spoiler?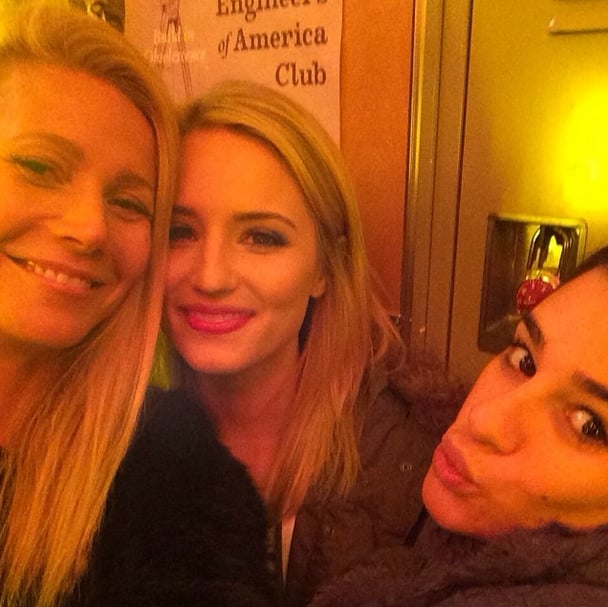 Source: Instagram user gwynethpaltrow
Gwyneth Paltrow shared a behind-the-scenes look at Tuesday's upcoming episode of Glee when she snapped a selfie with Lea Michele and Dianna Agron. The three women looked like they were having a silly time, and Lea shared that she and her former costar Dianna had fun while shooting dancing scenes for this week's episode. Lea said, "We do go to a disco club together, and Dianna and I had so much fun. And then a couple times Ryan [Murphy] would say, 'Freestyle!' and I was like, 'Dianna, you had better do it with me!'"
The actresses' warm reunion is good news for Glee fans, as there were rumors that Lea and Dianna had been feuding behind the scenes and that Lea purposefully kept Dianna away during the show's memorial episode for Cory Monteith last year. When asked about her absence back in November, Dianna said "bad news spreads faster than anything good" but admitted that she has "nothing but love" for everyone on the show. She returned to the show earlier this year during last week's 100th episode.
Front Page ImageSource: Getty / Kevin Mazur