Gywneth Paltrow, Mandy Moore, Zachary Levi to Perform at the 2011 Oscars
Gwyneth, Mandy, Florence — Which Oscar Performance Are You Most Excited About?
I was disappointed last year when the individual performances for the nominations for Best Original Song were cut from the Oscars, so I was happy to learn that not only are the performances coming back this year, but they're pretty star-studded. Gwyneth Paltrow will take the stage again (right after she performs with Cee-Lo at the Grammys) for her Country Strong number, while Zachary Levi and Mandy Moore will show off their duet from Tangled. For "If I Rise" from 127 Hours, composer A.R. Rahman is enlisting Florence Welch of Florence + The Machine, and Randy Newman will perform his tune from Toy Story 3.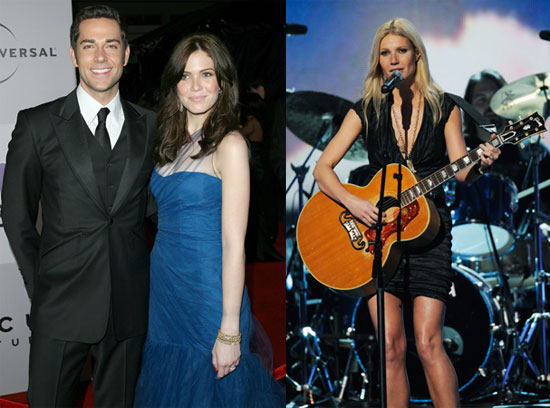 I can't wait to hear all of the performances on the big night, but I'm particularly pumped to see Levi and Moore team up since we didn't actually get to see their faces in Tangled. What about you — which performance are you looking forward to the most?