For kids, one of the best things about Halloween is (duh) the candy — but what if they were given asparagus- and beet-flavored treats instead? Well, if this week's viral video is any indication, it would be laugh-out-loud hilarious. The kids' priceless reactions to vegetable-flavored candy was one of several picks that made us laugh over the past few days, along with Matt Lauer's Halloween costume, Al Roker's concert Vine, and a Disney version of Chicago's "Cell Block Tango." End the week on a high note by taking a look at this week's funniest videos, GIFs, and more.
A
Halloween

Trick (and Treats)

Crest and Oral-B teamed up for a hilarious ad campaign that features little kids eating only the healthiest of Halloween candy. The kids' reactions are priceless, but we do feel bad for one adorable girl who couldn't quite handle it.
Matt Lauer Channels Baywatch
Matt Lauer, is that you? The Today show host did his best Pamela Anderson impression for Halloween, prompting a series of hilarious GIFs from his dramatic entrance.
Disney Villains Do Chicago
Disney gets a Broadway spin when villains like Ursula (Glee's Amber Riley) and Captain Hook (Adam Lambert) take on Chicago's "Cell Block Tango." Trust us: you won't be able to look away from the group's impressive routine.
See more funny moments of the week after the break.
Al Roker's Drake Experience
Ha! When Al Roker went to the Drake concert in Hartford, CT, he decided that he was officially "#TooOld."
It's Britney, Witch
Britney Spears brings out her silly side in "It's Britney, Witch," a video she put together with BBC Radio 1's Nick Grimshaw. Reading the lyrics from Michael Jackson's "Thriller," Britney rocks a British accent while getting in the Halloween spirit.
A Craigslist-Market Combo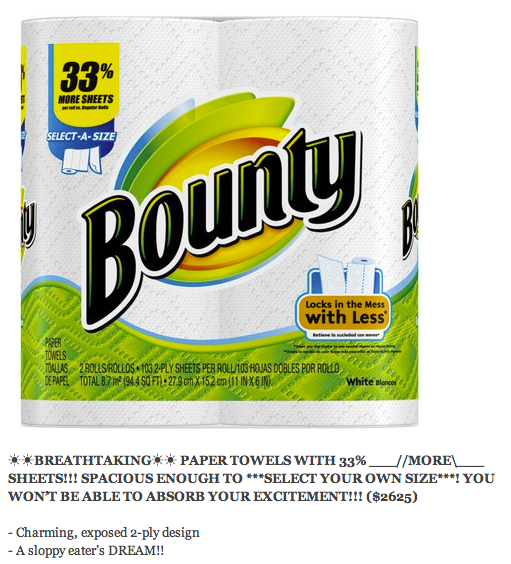 What if NYC apartment brokers ran a bodega? That's the question Broker Bodega Tumblr asks in imagining apartment listings for everyday products.
Homeland Heads to Sesame Street
Sesame Street meets Homeland in "Homelamb," a parody that follows Special Sheep Agent and The Big Bad Wolf.