Hangover 2 Full Trailer to Be Released on Friday, April 1
Bradley Cooper Talks Limitless's Success and That Hangover Part II Teaser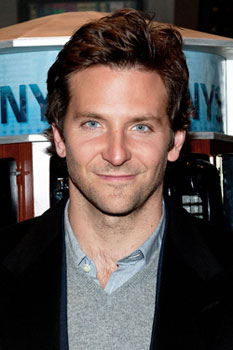 It's a good time to be Bradley Cooper. The actor currently has a number one movie at the box office in Limitless, and is about to embark on yet another promotional tour for The Hangover Part II. I caught up with the actor this morning about how relieved he is now that Limitless is a success and gearing up for The Hangover sequel — with a new, longer trailer that hits next week!
BuzzSugar: How was it watching the film for the first time?
Bradley Cooper: Being an executive producer, I got to see the movie like 100 times. We did a lot of reshoots and adding and voice-over. You're constantly tweaking it, so there was no first time I saw the movie.
BS: Was it different watching it with an audience?
BC: I saw it with an audience at the premiere, and premiere audience is always hard to tell, but they seemed to really like it.
BS: You're obviously still promoting the movie; is it less stressful now that it's already out?
BC: Oh my god, yeah.
BS: You're going to seamlessly transition into promoting The Hangover Part II. Do you feel like there's less pressure on you since the movie was such a success?
BC: I think there's pressure with any movie. There's no scenario in which there's no pressure, if you want it to do well, which I assume one would. If anything, there's maybe more pressure with the second one just because there's a built-in audience that you don't want to disappoint.
BS: We've only seen a short teaser for the movie; will we get to see more before the release?
BC: There's a big trailer coming out April 1.
BS: We'll mark our calendar! Do you think the less you know about this movie, the better?
BC: I gotta say, that's one of my favorite teasers of all time. Todd [Phillips] just knows how to sell and tell a story. You want to entice the viewer without saturating the viewer with the whole story, then there's nothing to see.
To find out what else Bradley teased about The Hangover Part II and what's next for the actor, just read more.
BS: Well, what else can you tease us with about the movie?
BC: We got a drug dealing monkey, Mike Tyson's back, Stu's getting married in Thailand, and Mr. Chow is back.
BS: Now that you've proved you can take on these heavier roles, do you think you'll spend more time doing those kinds of projects or stick to comedies?
BC: Oh, I'd love to do both.
BS: What can you tell us about your next film, The Words?
BC: It's a great script, about a writer who takes a drug called NZT . . . Ha ha, no, it sounds like a very similar story line [to Limitless]. He's a writer, and it's interesting. I think Jeremy Irons is going to do it. It's a really cool story actually. It's kind of complicated; it's like three story lines at once. It's sort of like The Hours. It's about a guy who comes across this manuscript, and he writes it for his own and has to deal with the consequences of that.