The Hangover 3 Full Trailer
The Hangover Part III Trailer: 3 Things We Find Out
The first teaser for The Hangover Part III is awesome, but it left me with so many questions. Why is the Wolfpack stuck in yet another dangerous situation? Where is Stu's face tattoo? Why does Alan have a pet giraffe? Some of these get answered in the brand-new trailer, and we get a lot more information about the movie, opening May 24. Even if you've seen the teaser, here's why you might want to check out the full trailer.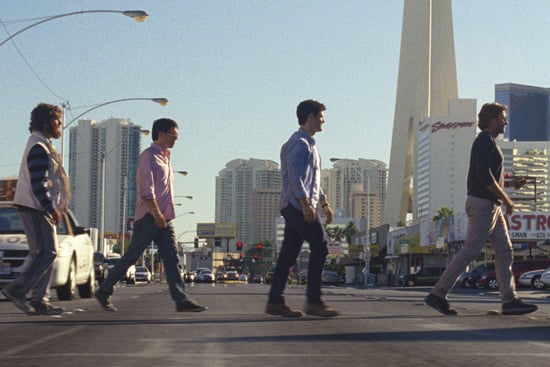 Alan gets an intervention. Apparently Alan (Zach Galifianakis) has been off his meds for six months, so the gang comes together to help Alan agree to go to rehab, and even Phil (Bradley Cooper) is supportive.
We find out more of the plot. The Wolfpack gets hijacked in the desert on the way to rehab by a gangster (John Goodman) looking for Mr. Chow. He forces the boys to track him down, leading them to both Tijuana and Vegas.
We know why Doug isn't there. Of course, Goodman's character decides Doug (Justin Bartha) is the best guy to kidnap as insurance. Why does it always have to be Doug?
Get a peek at the new trailer after the jump.