Hanna Movie Review, Starring Saoirse Ronan, Eric Bana, and Cate Blanchett
Hanna: A Little Off the Mark
Too often in movies, we're presented with strong female characters that can throw punches and scale walls with ease, but they're so done up that it's hard to take them seriously as heroines. But Hanna (Saoirse Ronan) is the real deal. At only sixteen, she avoids those femme fatale stereotypes and solely focuses on one thing: kicking ass.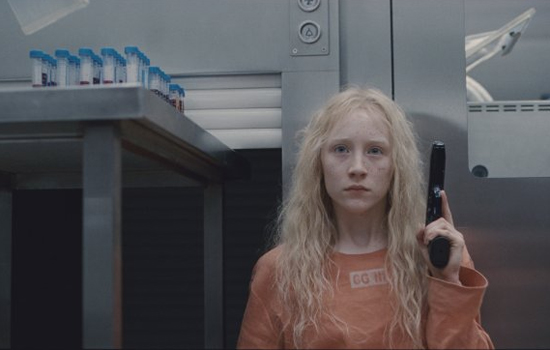 In Hanna, Ronan reteams with her Atonement director Joe Wright for the dark story of a girl raised as an assassin by her ex-CIA father (Eric Bana). They've lived in hiding together so he can protect his daughter from an enemy from his past, intelligence agent Marissa Weigler (Cate Blanchett). But when Hanna very proactively reveals their location, Marissa launches into pursuit to track Hanna in a large-scale chase across Europe.
To get the full rundown of the film's pros and cons,
.
Even though Hanna is an expert at killing, she lacks basic social skills. The entirety of her knowledge of the outside comes from an encyclopedia in her father's cabin, so she often speaks by spouting off statistics. When she enters the unknown world and goes on the run, she's seeing most things for the first time. Even girls her own age are an oddity, as she befriends a particularly girly, boy-obsessed British teen and her family. But the moments where Hanna can dabble in normal adolescent behavior are fleeting, as there's always someone on her trail.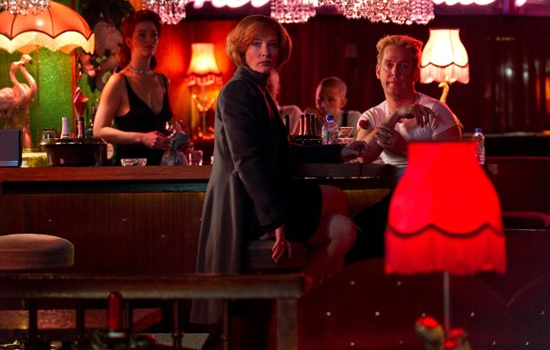 This is a departure for Wright who's been previously known for Atonement and Pride and Prejudice, and his foray into action is hit or miss. While the fight scenes are exciting, the combination of his camera shots and thumping European electro music (courtesy of The Chemical Brothers) can make you feel like you're inside a strobe light. Wright also tries to play up the fairytale-like qualities in the film, from the premise of a girl living in the woods to the evil-to-the-core villain. It enhances the movie's creepy factor; however, in the case of Marissa, it also makes the characters one-dimensional.
Hanna, however, is far from being stereotypical. She's incredibly unusual, and as played by Ronan, fascinating to watch. Ronan easily transitions between the childlike innocence and cold-blooded killer mentality needed for the role. But Hanna is often disconnected from others; even when she's upset, she still seems stoic. That lack of emotion is what makes her tick, but it also prevented me from getting more wrapped up in the movie. While Hanna may be an ace at hand-to-hand combat, I wish the film packed a little more emotional punch.