Hanna Trailer Starring Saoirse Ronan, Eric Bana, and Cate Blanchett
Hanna Trailer: Saoirse Ronan and Eric Bana Are Assassins
The trailer for Hanna has hit, and Saoirse Ronan stars as the title character, a preteen raised by her ex-CIA father (Eric Bana) to be a deadly assassin. Life seems intense enough in the wintry woods, where Hanna is being trained to be a killing machine (ostensibly to "prepare her" for something, but what?). Then, when she gets transported into the real world and has no choice but to exact her skills on those in her way, things really get crazy.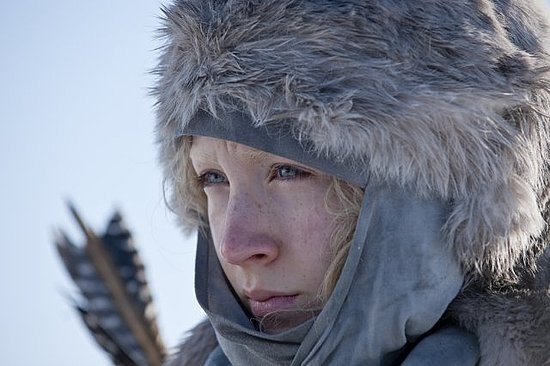 Cate Blanchett plays a CIA agent who's dead-set on keeping Hanna under control — no matter what. "Sometimes children are bad people, too," Blanchett's character opines. Indeed, with Ronan snapping necks and taking names, I'd certainly run from her. The movie actually looks pretty thrilling, but it also doesn't seem to be exploiting the young hitgirl just for shock value; Hanna appears to be conflicted and even vulnerable (even as she's killing).
To watch the trailer, just read more.