Happy Endings Season Two Pictures and Details
Want to Get Into Happy Endings? 4 Things You Need to Know
ABC comedy Happy Endings comes back for its second season tonight, and it's one of the returning shows I've been looking forward to most. It was introduced as a midseason comedy back in April about a group of six friends in a city (Chicago). The quirky humor hooked me, and I'm hoping more people will give this hilarious show a shot in its second season. If you're thinking about getting into it, here are a few important details to get you up to speed, along with a sneak peek at the new season.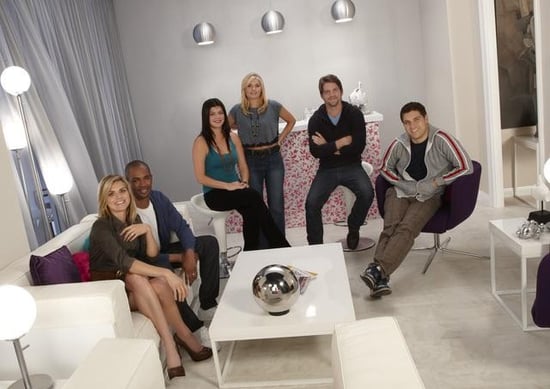 Alex and Dave are exes, and they're cool with each other. Well, sort of; they broke up in the series premiere, in a rather messy fashion: Alex (Elisha Cuthbert) left Dave (Zachary Knighton) at the altar. Now, months later, they've pretty much made their peace with each other and are getting their groove back as single people — but there's still a little spark there.
Max is gay, but he's no stereotype. Straight actor Adam Pally plays Max without relying on gay stereotypes that used to be the norm on TV and in movies. He basically plays Max as a commitment-phobic, regular single guy — just one who dates other dudes.
Penny is the hopeless single girl, and it's mostly her fault. It's not that Penny, played by Casey Wilson, is single because she's unlucky in love or only meets freak shows; Penny's kind of a freak show herself, and it's great. Whether she's doodling her date's name obsessively or completely changing her persona to fit in with the guy she's interested in, Penny goes way over the top — but she never gives up hope that this could be the week she meets her dream man.
Jane and Brad are married and determined to stay that way. Alex's sister Jane (Eliza Coupe) is married to Brad (Damon Wayans Jr.), and they're the only committed couple on the show. Even though all their friends are playing the field, their bond is rock solid, because as they say, Jane and Brad have way too much sex to break up.
To see some pictures from Happy Endings just keep reading.
Photos copyright 2011 ABC, Inc.