Happy Endings TV Show Review
Why I'm Watching: Happy Endings
The new comedy Happy Endings joined ABC's midseason lineup in April, earning a spot after Wednesday night regulars Modern Family and Cougar Town. The series is about a group of six friends in their late twenties living in Chicago, starring Elisha Cuthbert and SNL alum Casey Wilson, along with newer faces like comedians Damon Wayans Jr. and Adam Pally. I've been watching the show and have been able to get to know the series, so I wanted to check in with you guys about why I like it, and why you should start watching if you're not already.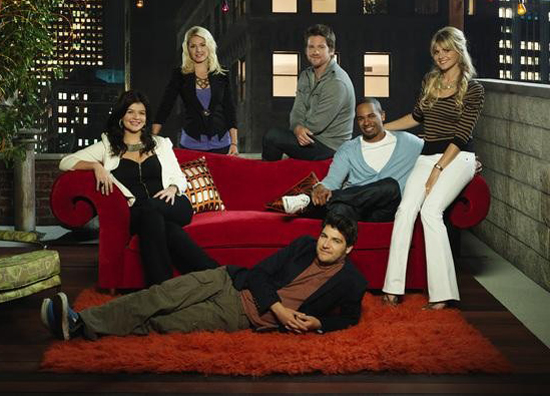 First impression: I've been hooked on Happy Endings since the pilot, in which Alex (Cuthbert) leaves her groom Dave (Zachary Knighton) at the altar. It throws a wrench into the relationships of their close-knit group, which also includes her sister and brother-in-law (Eliza Coupe and Wayans) and their perennially single friends (Wilson and Pally). Though the wedding incident launches us into the circle of friends, it quickly moves into the background so that the show can become what it really is: a showcase for six hilarious personalities. And while each character makes up the great ensemble, Wilson and Pally are standouts and constantly supply the best moments.
Why I'm watching: It's funny! Quirky, clever, and fun, Happy Endings is a welcome addition to ABC's Wednesday night. The humor is a edgier than Modern Family and a little hipper than Cougar Town, but it has just as many laugh-out-loud moments as both of those shows. And it's important to note that though it's got the same setup of six friends trying to make their love lives and friendships work in a city, it's not trying to be a Friends clone.
Why you should watch: Besides being one of the funniest shows on TV right now (oh, I said it), there's probably at least one character you can relate to. Plus, in true sitcom fashion, you can jump into the series at any time without worrying that you won't know what's going on.
To watch a clip and get a taste of the show, just
.
Photo copyright 2011 ABC, Inc.