Harry Potter and the Deathly Hallows Part 2 Movie Review 2011-07-15 09:09:59
Harry Potter and the Deathly Hallows Part 2: A Grand Finale
Harry Potter and the Deathly Hallows Part 2 isn't just the final installment of a film franchise, it's the ending of an era. The eighth movie in the series takes us to the wizarding world for one more look at Harry (Daniel Radcliffe), Ron (Rupert Grint), and Hermione (Emma Watson) as they square off against Lord Voldemort (Ralph Fiennes) for the last time. The movie is also peppered with the familiar faces we've come to know and love throughout the series, but ultimately, this film belongs to Harry as he comes to terms with the death and destruction of his peers as well as his own mortality. No film in the series has had higher stakes, more action, or quite this much anguish.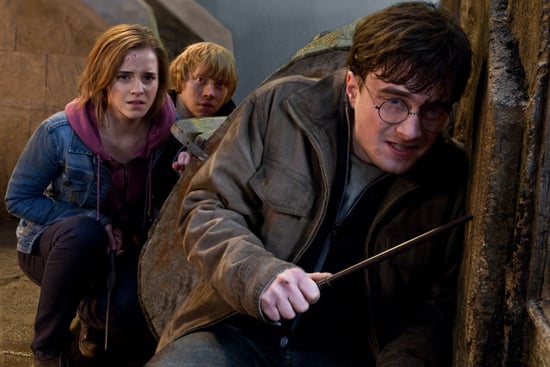 As the threesome arrives at their former school, Neville Longbottom informs Harry, Ron, and Hermione that "Hogwarts has changed." It doesn't take a wizard to see what he means: the once warmly lit castle is now shrouded in gray, the laughter of the students has been replaced with fear, and the once-bubbly professors are now panic-stricken and unsmiling. It's only fitting that Hogwarts, where Harry's wizarding life began, is also where it all ends, and so begins the much-anticipated battle between good and evil that comprises the majority of the movie.
To find out why Deathly Hallows Part 2 is a must-see, just read more.
The final book is split into two movies, but there's still so much ground to cover in Part 2 that the urgency of Harry's situation pulsates throughout the entire movie. Little time is spent on the more intricate details of the Horcruxes and grieving for fallen wizards isn't a priority. Instead, the film is a visual feast of one gripping scene after another; there's so much happening at once that you don't even know what part of the screen to focus on. As the final chapter unravels at warp speed, there's nary a moment to unclench your fists.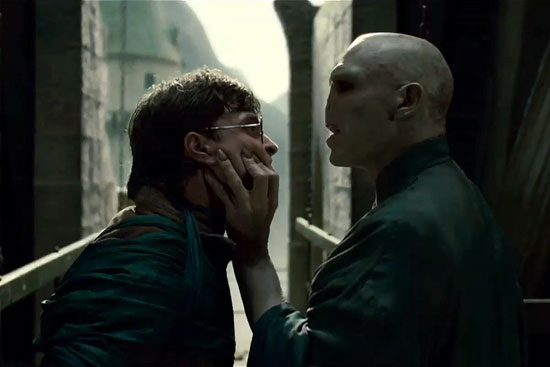 Though the laughs and heart-warming moments are harder to find in Deathly Hallows Part 2, in their place are top-notch performances (particularly from Alan Rickman) and tear-jerking interludes. The movie is in many ways a long kiss good-bye to Harry's worldwide fan base: your enjoyment hinges on your own dedication to, and love for all things Potter.
As a lifelong fan of the series, watching Harry Potter and the Deathly Hallows Part 2 is what I imagine it would be like watching your kids graduate from high school: your heart swells, your eyes get a little misty, but more than anything else, you're left feeling satisfied in the presence of a huge milestone.