Harry Potter Movie Quotes
Buzz Lines: What's Your Favorite Harry Potter Quote?
With the Harry Potter film franchise coming to an end, I got to reminiscing about some of my favorite lines from the first seven movies in the series. Harry, Hermione, Ron, and the rest of the Hogwarts crew have definitely provided Potter fans with some magical lines throughout the years. Take a look at a few of my favorite quotes and then share your own in the comments!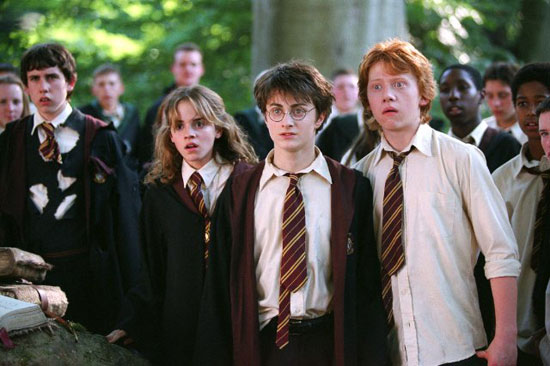 "Follow the spiders. Why couldn't it be follow the butterflies?" — Ron, Harry Potter and the Chamber of Secrets
"We'll take the lot!" — Harry, Harry Potter and the Sorcerer's Stone
"He can run faster than Severus Snape confronted with shampoo." — Fred, Harry Potter and the Deathly Hallows