Will Harvey Be in The Chilling Adventures of Sabrina TV Show
Be Still Our Beating Hearts: Here's Who's Playing Harvey Kinkle in Netflix's Sabrina Reboot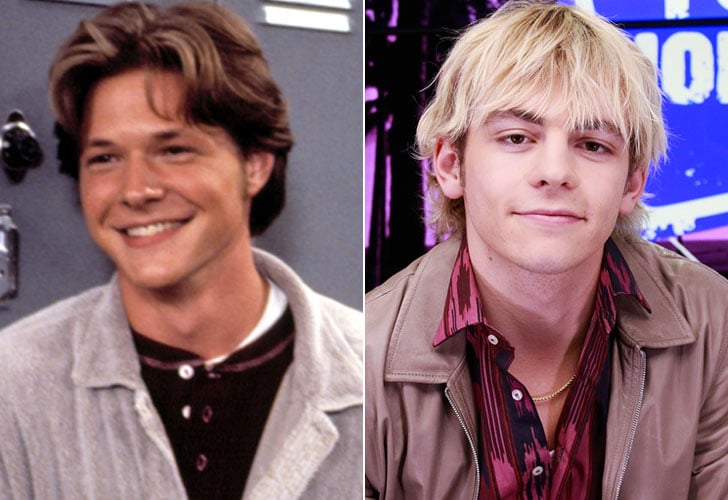 Image Source: Everett Collection and Getty / Young Hollywood
Ever since Netflix announced its Sabrina the Teenage Witch reboot — and especially now that Mad Men actress Kiernan Shipka has been cast to play the iconic witch — we've had a few questions. In addition to wondering how scary it will be and if it'll connect to Riverdale, we've also wanted to know if one of the central characters from the Sabrina the Teenage Witch series will appear: Harvey Kinkle.
Since Harvey is featured in the comic books that Netflix's The Chilling Adventures of Sabrina is based on, it seemed like a no-brainer. Clearly the creative powers that be agree, because an actor has officially been cast in the Harvey role: Ross Lynch! The former Disney Channel star recently wowed audiences with his chilling portrayal of serial killer Jeffrey Dahmer in My Friend Dahmer, so don't worry — he can handle getting dark.
Back in October, Riverdale showrunner Roberto Aguirre-Sacasa confirmed that Harvey would appear with a photo of the script. Digital Spy transcribed an excerpt of dialogue from the photo, which appears to be a private moment between Harvey and Sabrina:
"I . . . wanted you to see where I was born, Harvey. Not in Greendale General, like it says on my birth certificate. Here. In this grove of trees. Almost 16 years ago. And, uhm, where I'll be reborn this Saturday night. On my birthday. At the stroke of midnight. In the middle of a penumbral lunar eclipse. The kind that only happens once every 66 years. That's why I can't go to Rosalind's Halloween party this weekend."
If you grew up in the '90s, you probably had a crush on Sabrina the Teenage Witch's Harvey. The dreamy character was played by Nate Richert in the original series, which aired as part of ABC's TGIF lineup and later on the WB (now known as the CW). Harvey was the love interest of Sabrina (Melissa Joan Hart), a teenage witch who couldn't reveal her supernatural powers to anyone, including him (he later figures out her secret on his own). In the series finale, Sabrina and Harvey realize they're soul mates before she marries her fiancé, Aaron.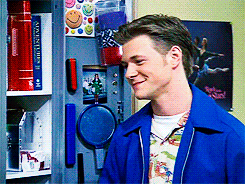 Image Source: ABC
While it's too early to know how things will play out for them on The Chilling Adventures of Sabrina, we're pumped to know their relationship is returning to the small screen. Judging from that script excerpt, it looks like Harvey finds out about Sabrina's powers sooner than later, which could result in some interesting complications.