Have You Ever Attended a Concert Alone
Have You Ever Attended a Concert Alone?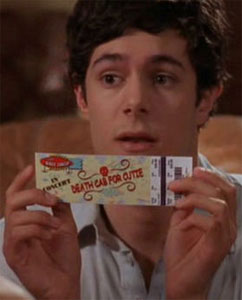 I've flown solo to my fair share of movies, but I admit that I've never been to a live musical performance without a buddy in tow. Other than breaking off (or getting separated) from friends at a music festival, I've never had to experience a concert by lonesome (and it's usually pretty easy to find a pal who shares my music preferences).
That said, I'd be open to attending a concert alone if it was an act I was dying to check out and couldn't find someone to go with. Live shows can be a great place to meet new people, especially since you already know you've got at least one thing in common. Have you ever been to a concert alone? Vote below and tell me about the experience in the comments!