The Help DVD Release Date
What to Rent: New DVDs This Week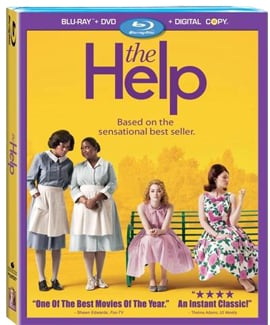 In this adaptation of the best-selling novel, Emma Stone leads up the cast as Skeeter, an ambitious young journalist in 1960s Mississippi. When she starts paying attention to what the maids in her community endure, she finds a story, and with their help, publishes an explosive book. The range of great performances from the ensemble, especially Octavia Spencer, Jessica Chastain, and Viola Davis, make this a moving must-see. The DVD extras include deleted scenes and a Mary J. Blige music video for "The Living Proof."

75%
Bradley Cooper, Ed Helms, and Zach Galifianakis reunite in this sequel to the raucous 2009 hit, but this time they're in Thailand for Stu's wedding. When they black out after a night of drinking, they wake up to find they've lost the bride's little brother and embark on a wild ride through Bangkok. Though this follow-up is raunchier and darker than the original, it's not necessarily funnier (and the formula is exactly the same). The extras on the DVD include a gag reel, a laugh track, and several featurettes.
See one more new release after the jump.
Daniel Craig and Harrison Ford team up as cowboys in this sci-fi/Western mash-up about a man (Craig) who wakes up with a strange metal device on his wrist and his memory wiped clean. When the town he's in gets attacked by aliens, he and the gruff sheriff (Ford) fight the mysterious monsters together. The movie isn't as fast-paced as it should be, but it's worth it to see Craig as yet another kind of action star. The DVD extras include director commentary, featurettes, and a documentary about the making of the film.
44%