Henry Cavill to Play Superman 2011-01-30 20:15:47
Meet Your New Superman, Henry Cavill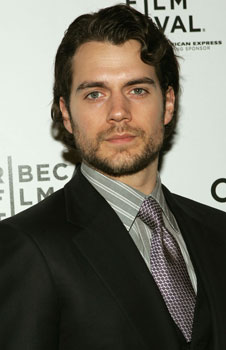 Ladies and gentlemen, I give you the next Man of Steel: Henry Cavill has officially signed on for Zack Snyder's Superman (much to the chagrin of Chuck fans everywhere). The British actor is best known for his role on The Tudors, and was also up for the lead in Superman Returns (which eventually went to Brandon Routh).
British actors seem to be snagging comic book hero roles left and right: Cavill is in the company of James McAvoy in X-Men: First Class, Christian Bale as Batman, and Andrew Garfield as our newest Spider-Man. In fact, fellow Brit Matthew Goode was supposedly second in line to take on Cavill's role.
Cavill definitely looks dashing enough to take on the superhero (plus, his hair kind of falls perfectly for the part), but what do you think — can you see him in the iconic role?