The Hills Season Six Premieres Tonight on MTV 2010-04-27 07:00:00
The Hills Final Season Starts Tonight: Why I'll Be Watching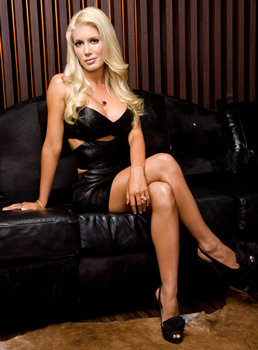 It's generally a good thing that The Hills is ending its run on MTV, but I've got to admit that I'm actually excited to watch tonight's premiere and the rest of the final season. The reality show staple definitely took a nosedive when Lauren Conrad took off and the less-sympathetic Kristin Cavallari took center stage, but my guilty pleasure radar went off like crazy when I saw the trailer for season six. What could possibly make me want to tune in to this group of spotlight-seekers? I'll tell you.
Heidi's new face/body: The gossip flurry that surrounded Heidi Montag's plastic surgery extravaganza was wisely recognized as a compelling plot point for the show. Involving Heidi's mom — who clearly doesn't approve of her daughter's actions — is intense. I'm hoping their interaction is up there with my other best Hills moments.
Kristin's drug problem: The show hasn't shied away from showing the substance abuse problems of the cast (particularly Holly's drinking problem last season), and the fact they aren't leaving rumors of Kristin's drug issues to tabloids reminds me that there's still some reality on The Hills.
To see my other reasons for tuning in, just read more.
Ryan Cabrera: Guys, I was worried about Ryan Cabrera, but he's back on MTV like it's 2004. I'm dying to see his relationship with Audrina (even if you all aren't into it), and why his hair is back to the way it was six years ago.
Heidi and Spencer's divorce tease: Though I kind of doubt that Mr. and Mrs. Pratt will really end up separated by the time the finale airs, I want to know how they get to the brink of divorce.
Are you going to be watching tonight? If you're still game, then don't forget that you can gab anytime in The Hills Lovers group in community!