The Hills Trivia Quiz
Quiz Show: Six Seasons of The Hills
After all of the drama (and the plastic surgery, yikes!), we're finally coming to a close for The Hills. We already said goodbye to Lauren Conrad when she left the show last year, but now it's time to send off Lo, Audrina, Kristin — and yep, Heidi — when the finale airs tonight on MTV. I've been following the series since day one, and though it's waned in recent years, I still get nostalgic over old episodes (remember these memorable scenes?). Take a moment to think back, and see if you can recall all of the tears, fights, and hookups that happened over the past six seasons with my quiz!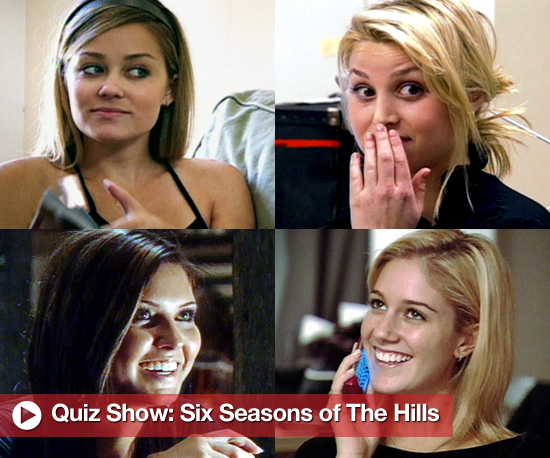 Quiz Show: Six Seasons of The Hills
What is the name of Lauren's college in LA?