The Hobbit Producer Peter Jackson Denies That Tobey Maguire Has Been Cast as Bilbo Baggins 2010-01-19 12:30:08
The Hobbit Needs Its Star: Cast Bilbo Baggins!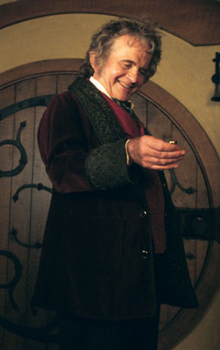 I guess you won't see a Spider-man donning furry feet: The Hobbit producer Peter Jackson has denied rumors that Tobey Maguire has been cast in the title role of the highly anticipated movies, the Part I of which is due in 2011.
Instead, he says that he and director Guillermo del Toro are auditioning for the role right now and should have an announcement in a month or two.
While I'm a little disappointed to find out that Tobey won't be starring as Bilbo, my mind is racing as to who would be even better as Frodo's adventurous uncle. If we're going off of the age-range of Maguire, I could see James McAvoy, Peter Sarsgaard, or Hugh Dancy traipsing across Middle Earth. Who would you cast as Bilbo?