Hollie Cavanagh Voted Off American Idol
American Idol: Was the Right Person Voted Off?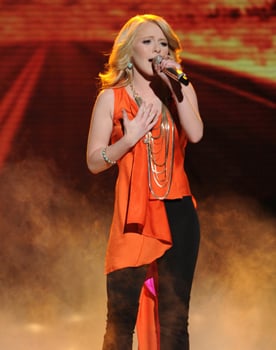 Hollie Cavanagh is the latest casualty of American Idol, and I can't say we didn't see this one coming. This week wasn't her strongest week, and her song choices didn't quite impress the judges — or Jimmy Iovine, who openly criticized her lack of connection to the songs she selected.
To be fair, she's up against some solid competition. Jessica Sanchez and Joshua Ledet have been getting nothing but praise, and Phillip Phillips, well, he's just cute as a button, and there's no way the teenage girls of America are letting him go just yet. What do you think, was it a good time for Hollie to depart?