Homeland Season 3 Spoilers
5 Things We Know About Homeland Season 3
Homeland will be back for season three tonight, and when cast members Claire Danes, Damian Lewis, and Rupert Friend, and executive producers Alex Gansa and Howard Gordon came to the Summer TCA a few months ago, they spilled a few details on the Showtime hit. Before you tune in for a new season, find out what you can expect.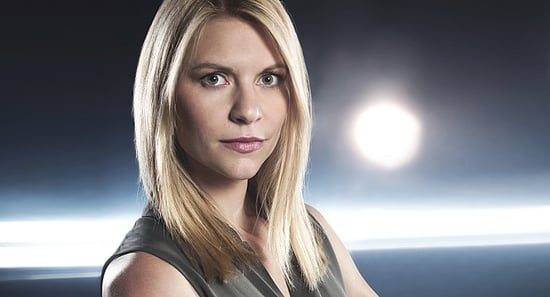 Brody will not be in the first two episodes
Lewis does not appear at all in the first two episodes, but only because it didn't fit in with the storyline. Gansa said that "Brody's flight from America made it impossible to include that storyline in the first couple of episodes," but we did get a peek at footage that gave us a glimpse of Brody, though we didn't see him with anyone — or anywhere — familiar. "Brody is on the lam," Lewis explained. "He is the most wanted criminal in the world at this point. He has to lay low." Though the producers refused to tell us when Brody would show up, Lewis asserted that the real question is, when we see him, "what state will he be in?"
Saul is in charge now
Mandy Patinkin wasn't on the TCA stage, but his character, Saul, will be center stage this season as the head of the CIA. "He's sitting in the director's chair," Gansa explained, but his new position will be detrimental to Carrie. "With the existence of the CIA in question, he has to make some questionable decisions," one of which will affect Carrie. Dun dun dun!
Carrie is more alone than ever
"It's pretty bleak in the beginning. She's gone off her meds for all sorts of reasons," Danes told us. "It's an impossible dilemma because she is not great on the meds, and she's even worse off of them — but there's a really great sweet spot in the middle of the those two states that she's always trying to land on." Since Carrie is isolated from the rest of the actors in the beginning of the season, it even affected Danes: "I miss my acting buddies!"
The CIA is on trial
"One of the themes of season three is the cost of being an intelligence officer," Gansa said. "Saul and Carrie are prime examples of that." With the CIA under the microscope because it couldn't even prevent the bombing at the end of season two, "the CIA is on trial this year," Gansa said.
The Brody family will still be around a lot
Even without Brody, we'll still be spending a lot of time with the Brody family. "There was unanimous interest in the Brody family," Gansa said, particularly "what will their lives be like after this devastating attack?" since their patriarch is the suspected bomber.