Hope for Haiti Now to Air Tonight, Along With Conan O'Brien's Finale Tonight Show Episode on NBC
TV Tonight: Hope For Haiti Now and Conan's Last Show
It's a big night of TV for a good cause: Hope for Haiti Now is taking over your television set and airing on every major network. You think I'm exaggerating? Check out What to TiVo.
The show is reportedly on track to being the most widely distributed telethon in history, and with George Clooney pulling the strings to orchestrate the entire event, it's sure to feature one big name after another. He'll be hosting the two-hour program from Los Angeles, with Wyclef Jean taking over coverage in New York and Anderson Cooper in Haiti. The evening includes performances by Beyonce, Madonna, and a group song by Rihanna, Jay-Z, and U2's Bono and The Edge, among other artists and A-list stars. To top it off, Clooney himself is reportedly donating $1 million of his own money during the telecast.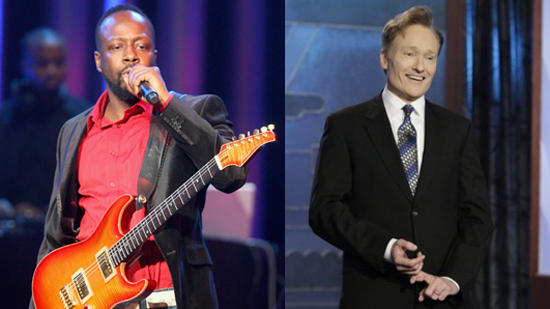 Proceeds will benefit The American Red Cross, along with several other relief efforts. Plus, as a special partnership with the show, iTunes is letting customers pre-order a full-performance album, the video telecast, or individual songs starting today to benefit the cause.
After you do your part, keep the TV going til late-night for the final farewell show for Conan O'Brien on The Tonight Show. Following a run-around couple of weeks with NBC's back-and-forth negotiations dance, it was finally confirmed that this evening will be Coco's last as host. His final guests reportedly include Tom Hanks and Will Ferrell, but I'm sure we're in a few surprise appearances and special skits so he gets a proper sendoff — well, at least until he pops up on another network come Fall (on FOX, perhaps?).