Horrible Bosses and Green Lantern DVD Release Date
What to Rent: New DVDs This Week
In this dark comedy, Jason Bateman, Charlie Day, and Jason Sudeikis star as three friends who are fed up with their respective bosses and hatch a plan to kill them. The evil employers are devilishly good, with Jennifer Aniston playing against type as a filthy-mouthed dentist, Colin Farrell as a balding, drug-addict loser, and Kevin Spacey as a villainous CEO. The very funny ensemble cast is made even better thanks to a great script. The extras on the DVD include deleted scenes and a few making-of featurettes.

69%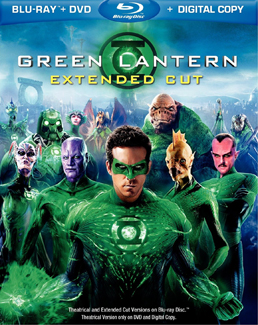 Ryan Reynolds dons a CG green suit to play superhero Green Lantern, the alter ego of pilot Hal Jordan. When Hal intercepts a crashed alien craft and receives a special ring, he becomes part of the Green Lantern Corps and fights intergalactic villain Parallax and scientist Hector Hammond (Peter Sarsgaard). He also finds time to romance fellow pilot Carol Ferris (Blake Lively). While it's not the standout superhero film of the year, Reynolds is a charming lead. DVD extras include additional scenes, featurettes, an extended cut, and a preview for Green Lantern: The Animated Series.
27%
See one more DVD release when you keep reading.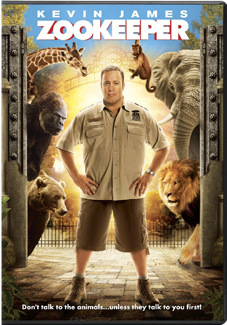 Kevin James stars in this family-friendly flick about a zookeeper who gets dumped by his ex-girlfriend over his career choice. He tries to get her back with the help of the animals he tends to at the zoo, who, (twist!) can actually talk. The silly premise at least has some great comedians supplying voices for the creatures, like Adam Sandler, Sylvester Stallone, and Cher. DVD extras include featurettes about the animals and a blooper reel.
13%