This Summer is full of excellent movies [1], and the draw isn't just big action sequences — the men of Summer movies are also getting us into theater seats. There are superheroes who are supersexy, regular guys who have to save the world, and up-and-comers you need to know about. Since you may feel silly pinning up pictures of these guys in your cubicle, do the next best thing, and drool over them on your computer screen. We won't tell.
Source: Sony Pictures [2]
Chris Pratt in Guardians of the Galaxy
We're used to Chris Pratt's teddy bear physique on Parks and Recreation, but we're so ready for Pratt 2.0, the one with the incredible abs in this Summer's Marvel action movie. Let's say it one more time: wow.
Aaron Taylor-Johnson in Godzilla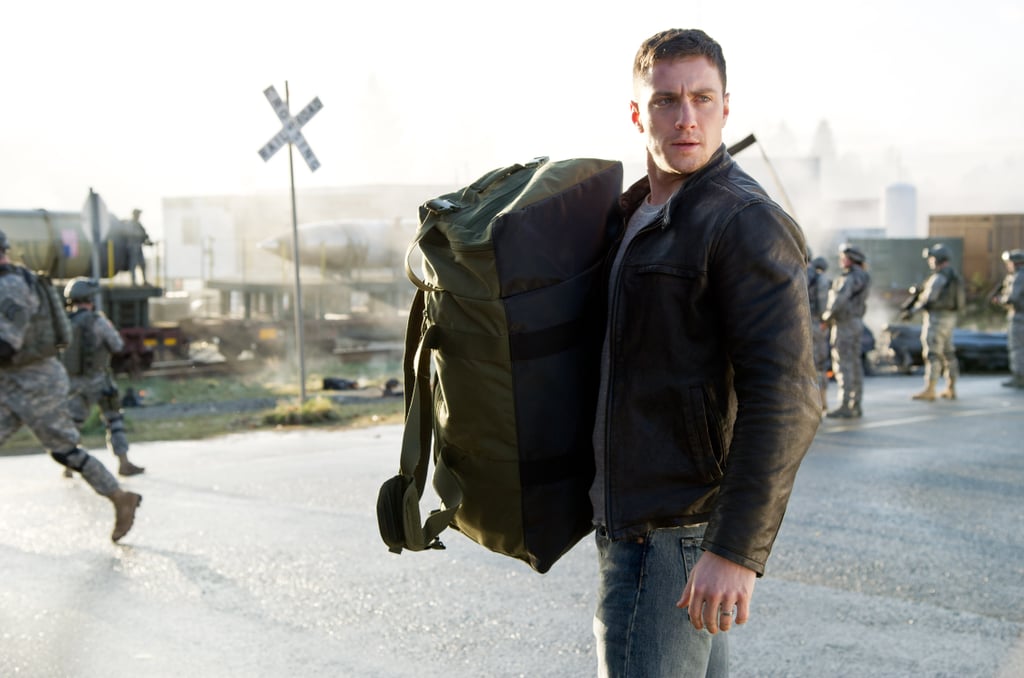 Yes, the real star of Godzilla is right there in the title, but Aaron Taylor-Johnson fights for the world's safety with a sexy resolve (and sexy arms).
Robert Pattinson in The Rover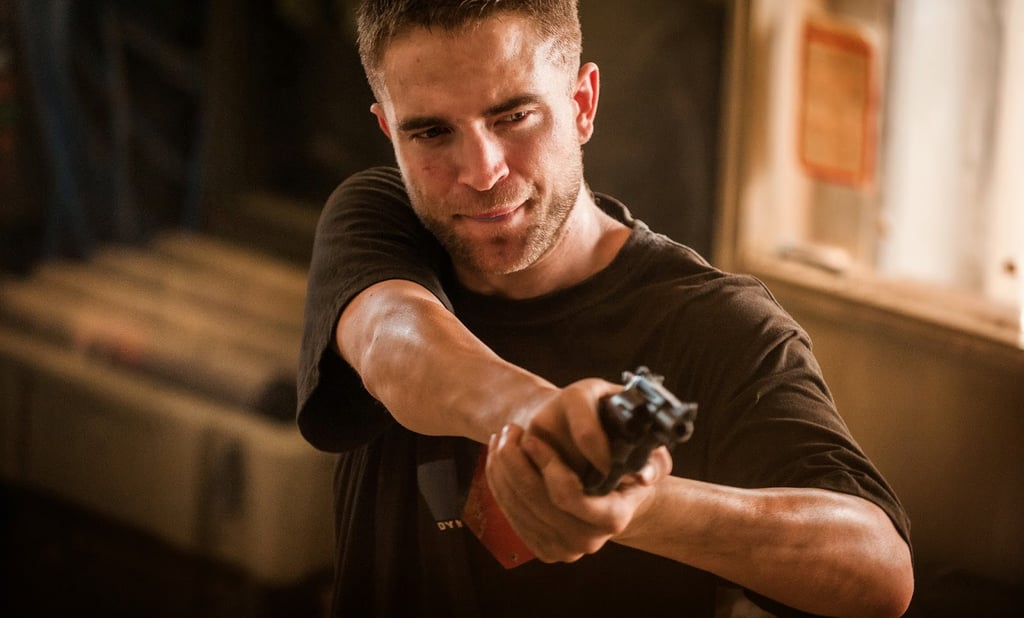 He may have moved way past Edward Cullen, but Robert Pattinson [3]'s latest weighty effort doesn't deny us of that glorious Pattinson mug, plus it showcases his acting skills [4].
Source: FilmNation Entertainment [5]
Mark Wahlberg in Transformers: Age of Extinction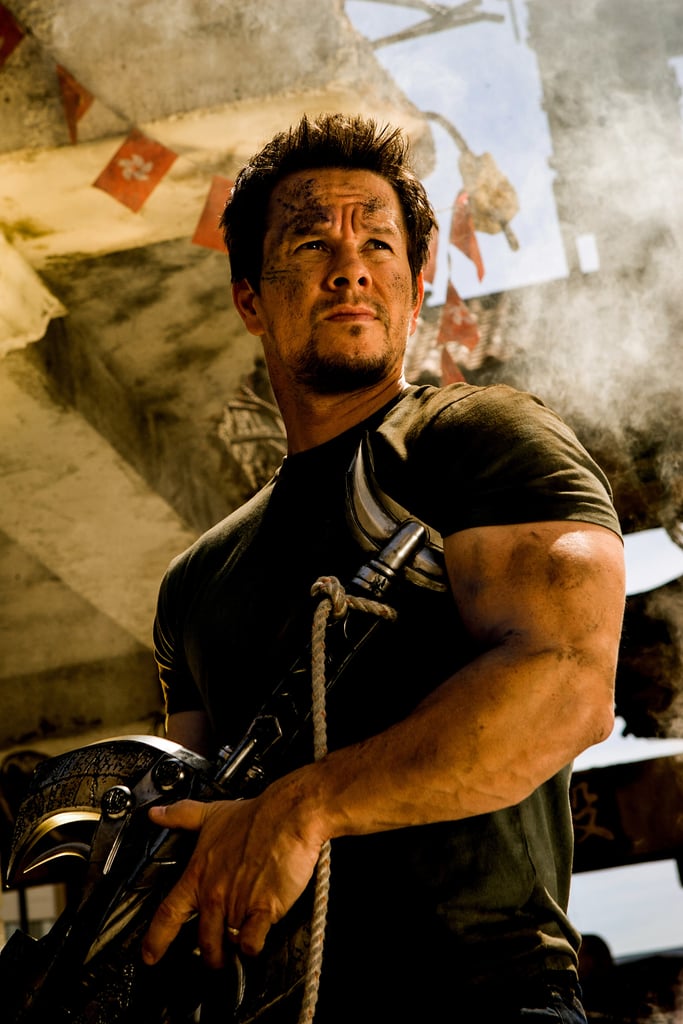 We don't even have to explain this. Those arms! Mark Wahlberg [6] may be playing a dad in the latest Transformers, but he is the definition of hot dad. He may even detract from the dino-transformers.
Tom Cruise in Edge of Tomorrow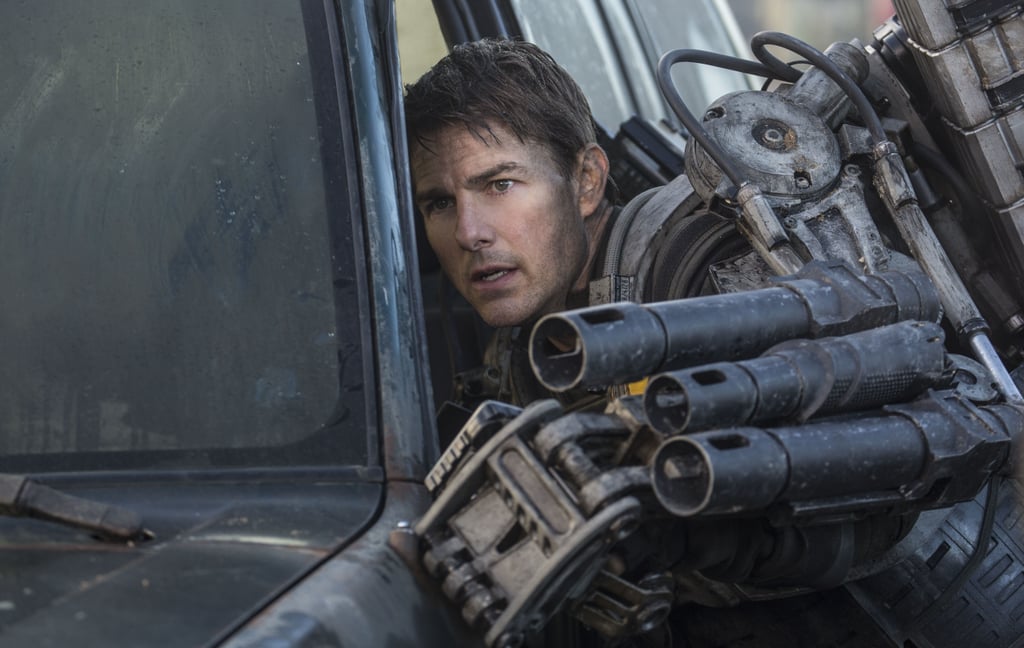 Yeah, we've seen Tom Cruise [7] in action more times than we count, but the star doesn't seem to age. It's like we keep getting older, and he just stays hot.
Channing Tatum in 22 Jump Street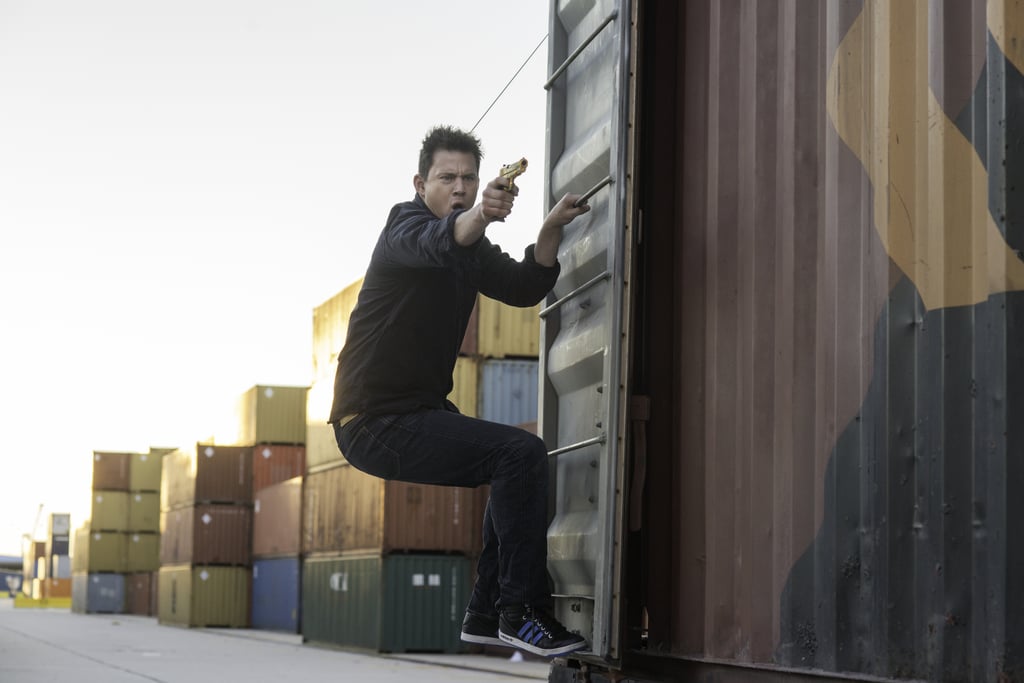 It wouldn't be a sexy Summer at the movies without Channing Tatum [8]. He's a hot goofball as Jenko, even if he's not the smartest guy in the room.
Ansel Elgort in The Fault in Our Stars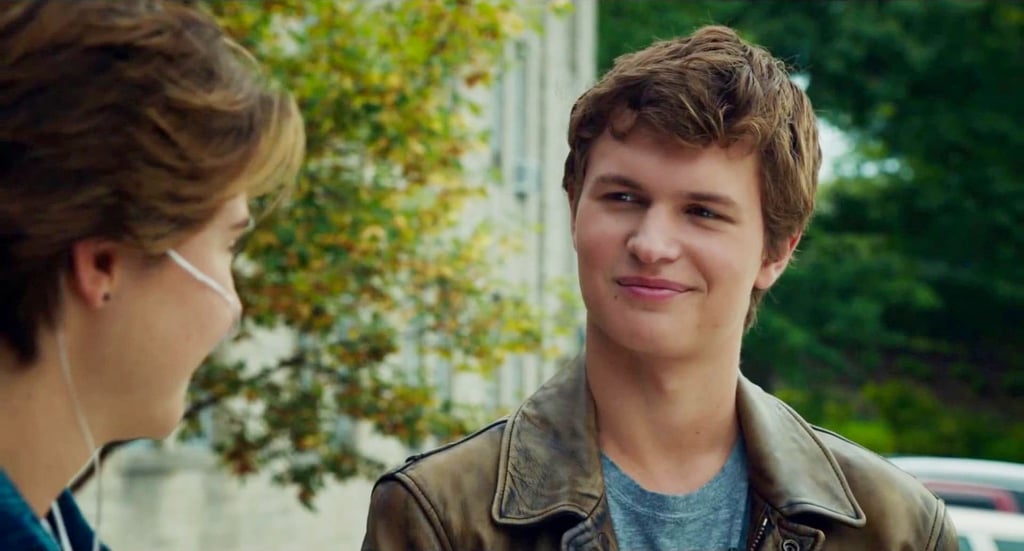 We cried buckets in this YA adaptation, but at least we had something pretty to look at: up-and-comer Ansel Elgort as Gus.
Paul Rudd in They Came Together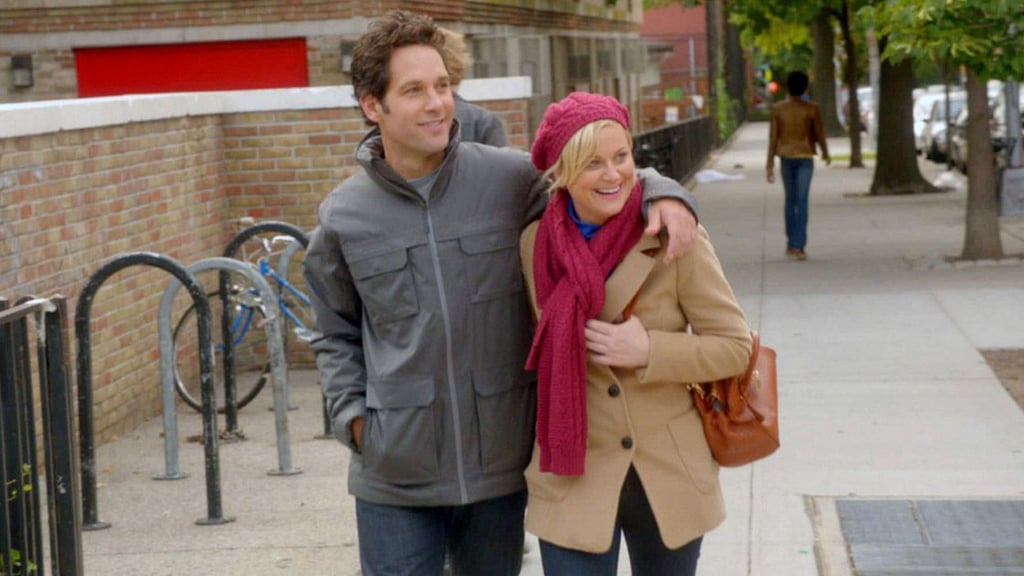 We've always loved Paul Rudd [9] in a romantic comedy, and when the romantic comedy in question is a satire, we love Rudd even more, since he gets to show off his comedy chops. And opposite Amy Poehler [10]? Movie prom king and queen of the year.
Michael Fassbender in X-Men: Days of Future Past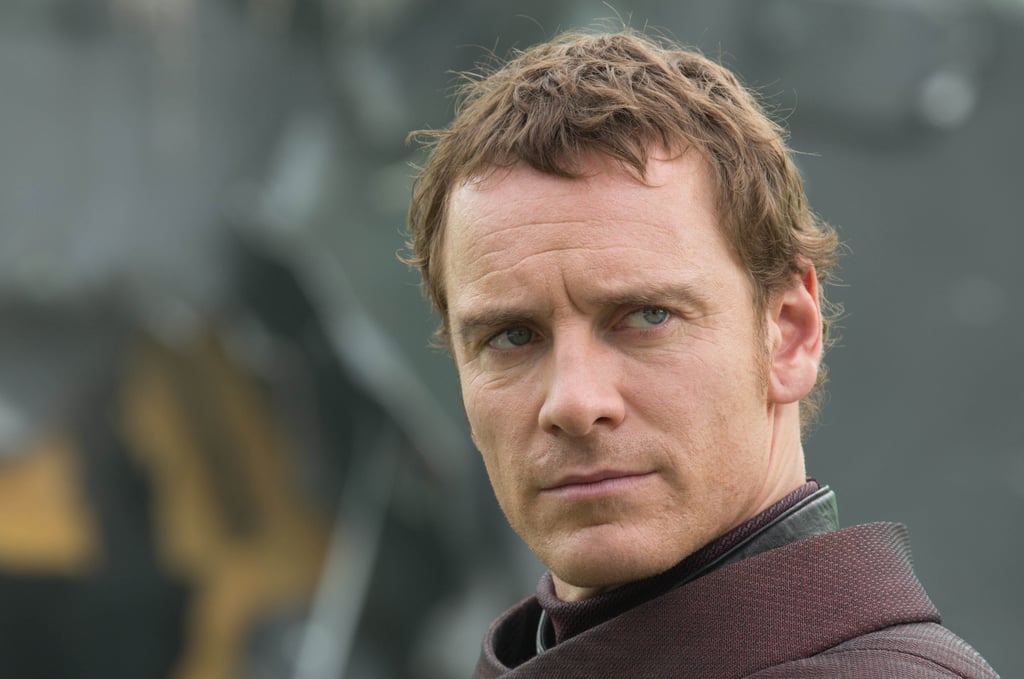 Michael Fassbender doesn't just attract metal in the latest X-Men installment. He's irresistible to all, even when he's exercising his villainous tendencies (he's complicated).
Hugh Jackman, Michael Fassbender, and James McAvoy in X-Men: Days of Future Past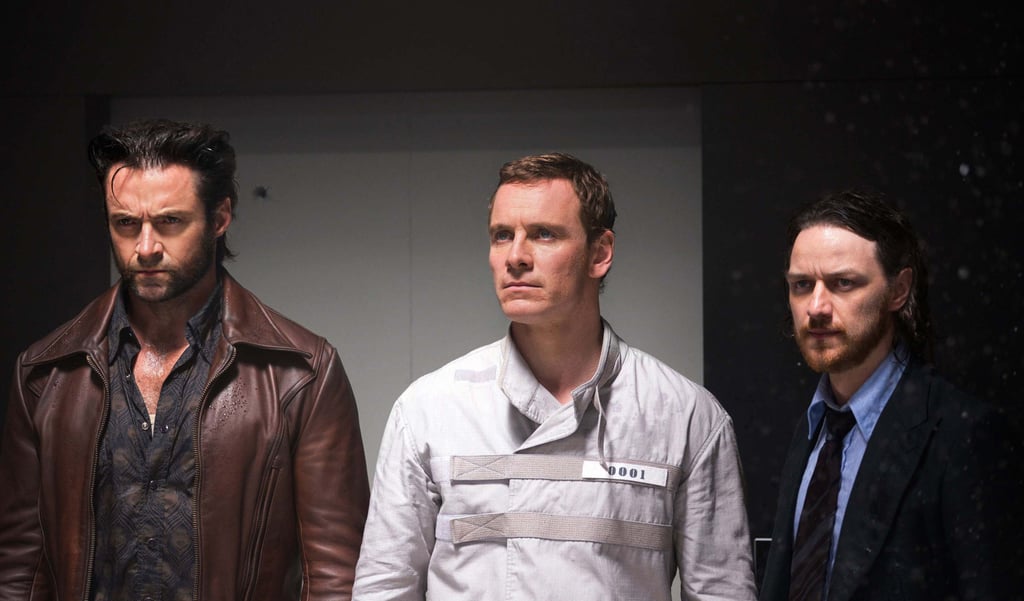 Come on, we couldn't leave out the rest of the sexy X-Men. Hugh Jackman [11] and James McAvoy [12] make up some of the other hot mutants (not to mention Nicholas Hoult and Shawn Ashmore, and the list goes on).
Zac Efron in Neighbors
He may be playing an obnoxious frat boy, but this role may be Zac Efron [13]'s hottest so far. Why don't we ever get invited to Summer barbecues like this?
Brenton Thwaites in The Giver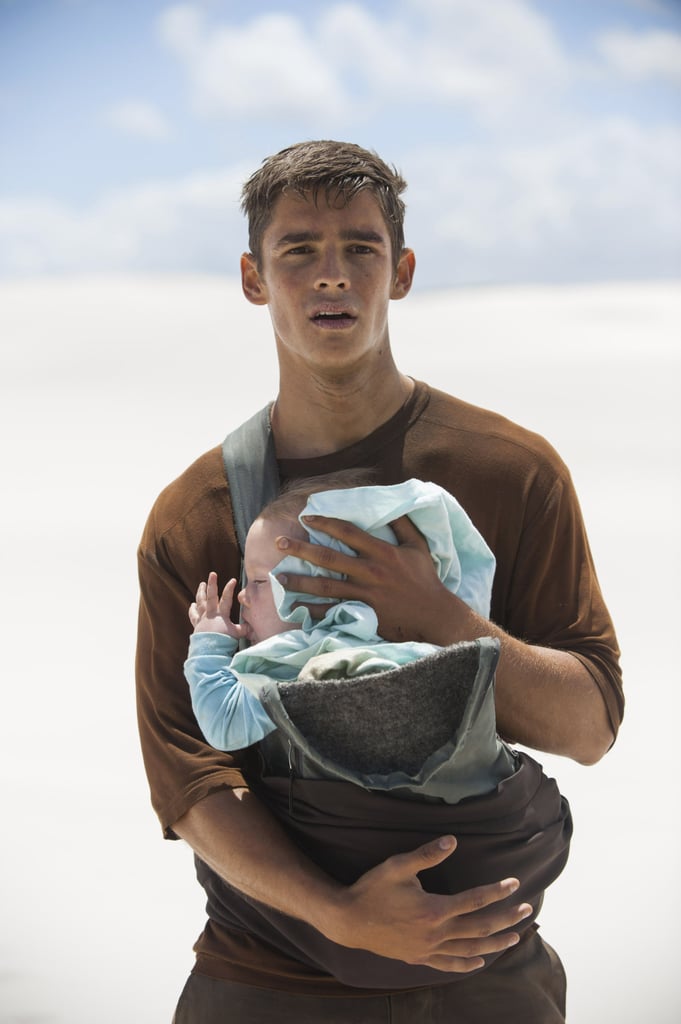 You may not know the name Brenton Thwaites quite yet, but you will after this Summer. The young star is playing Prince Phillip in Maleficent, then he takes on the lead in the much-anticipated adaptation of The Giver. With these looks, you'll definitely remember him.
Andrew Garfield and Dane DeHaan in The Amazing Spider-Man 2
We fell hard for Andrew Garfield in 2012's Spider-Man, so this one is a no-brainer, but this year's sequel also has the added bonus of Dane DeHaan as the polished (but damaged) Harry Osborn.
Seth MacFarlane in A Million Ways to Die in the West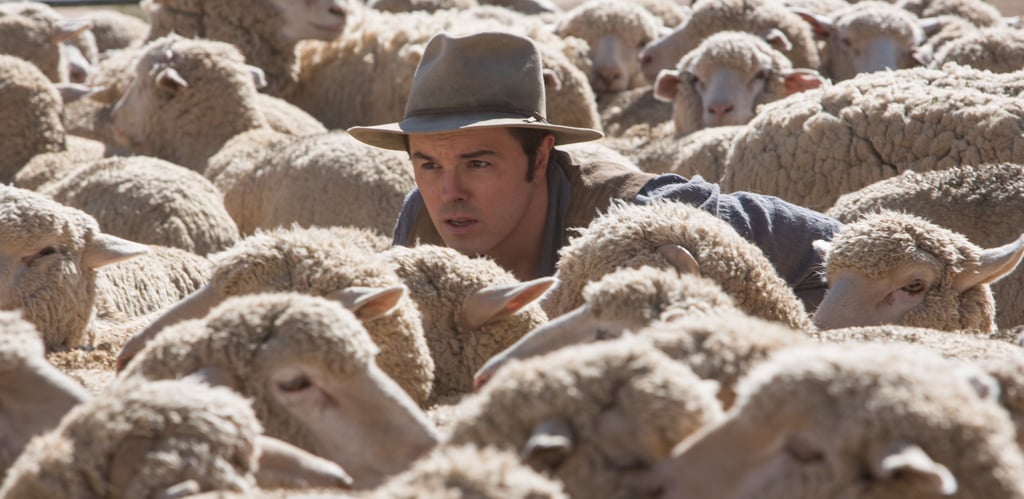 The last movie Seth MacFarlane made (Ted) only let us hear his voice, but now the Family Guy creator is taking center stage in the Summer comedy. He may be known for his comedy, but MacFarlane is also that funny guy we've been crushing on for a while.
Aaron Paul in A Long Way Down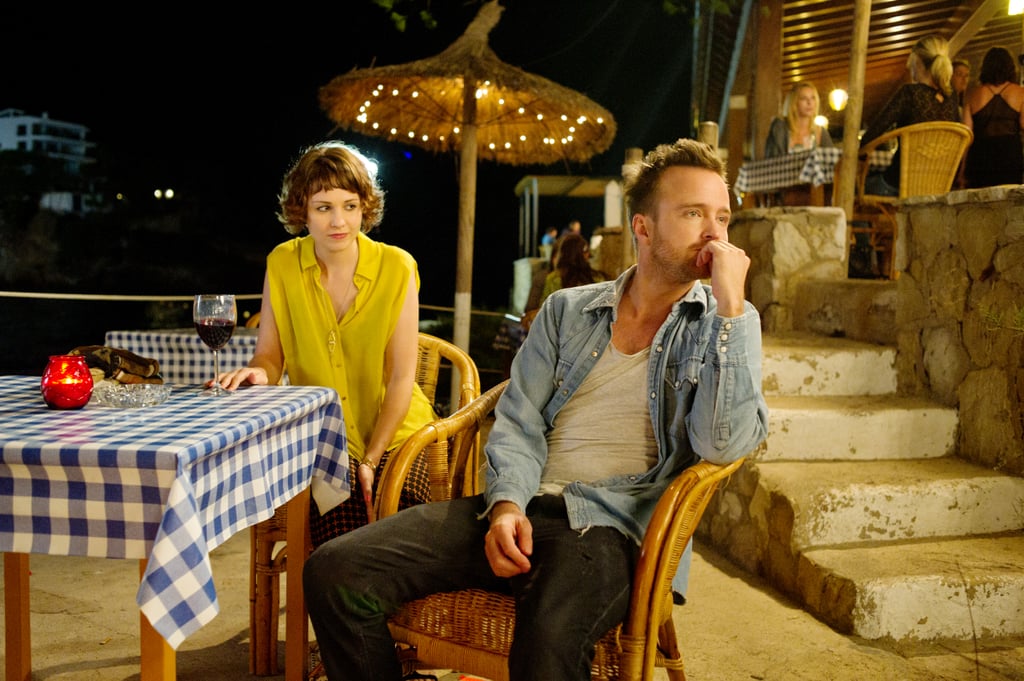 It feels like ages since Breaking Bad wrapped up, but luckily, Aaron Paul is busy making movies now. His latest is A Long Way Down, which has a bleak premise (several strangers bond after they decide to kill themselves), but Paul's lovely face lifts us right up.
Source: Magnolia Pictures [14]
Dwayne Johnson in Hercules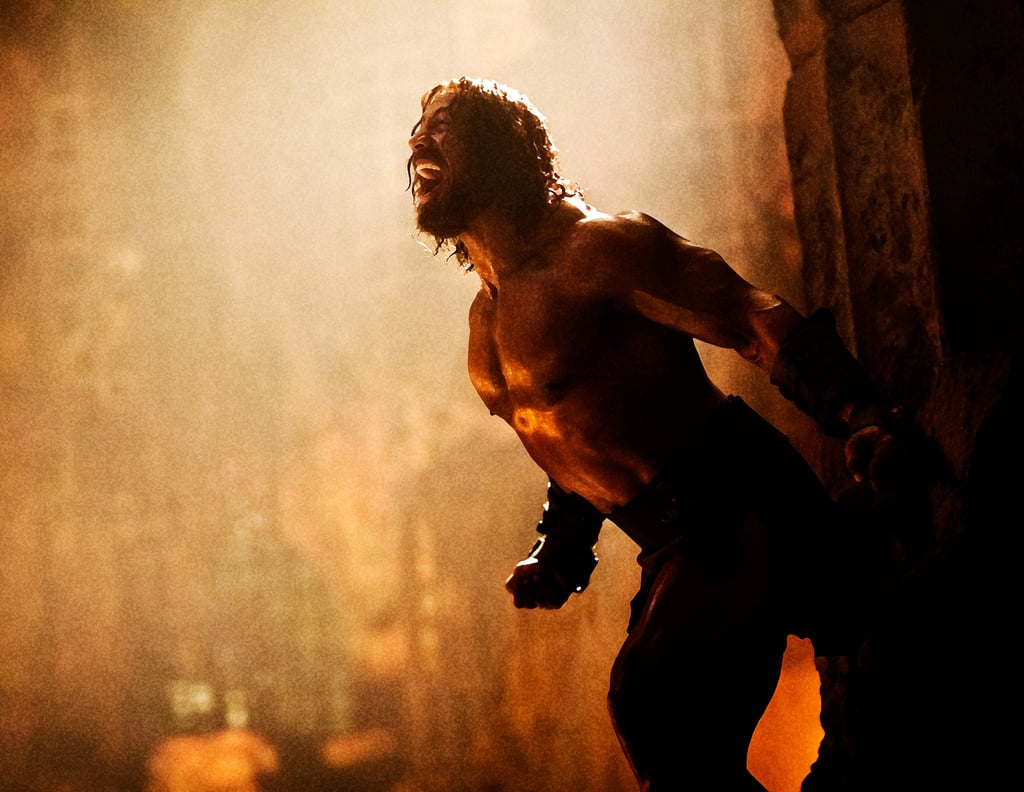 He may look like a brute, but damn, check out The Rock's abs. As the iconic character, he's stronger and sexier than ever.
Damon Wayans Jr. and Jake Johnson in Let's Be Cops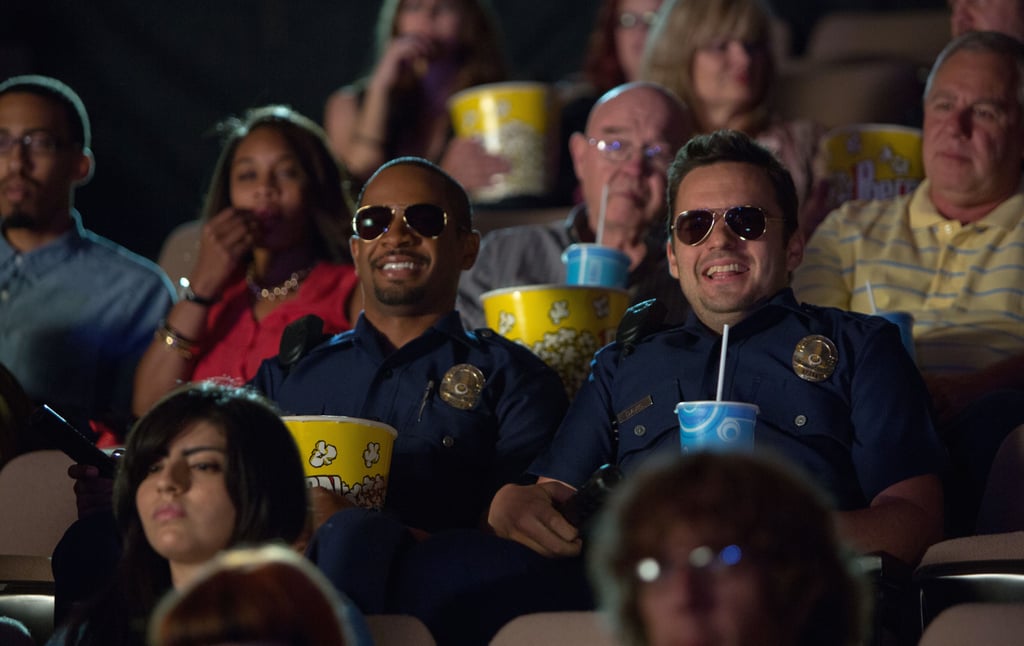 Not only does Let's Be Cops look hilarious [15], but it also stars two of our favorite New Girl actors, who are as cute as they are funny.