Hotel Transylvania DVD Release Date
What to Rent: New DVDs This Week
In the Cold Light of Day is also available on DVD this week.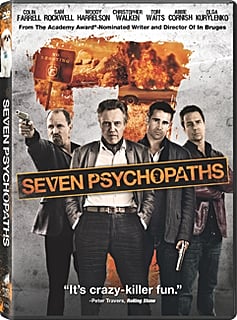 Colin Farrell is Marty, a struggling screenwriter trying to come up with the next big script. Though he's on the straight-and-narrow, Marty gets dragged into a web of criminal activity by his eccentric friend Bill (Sam Rockwell). Bill and his partner (Christopher Walken) run a dog-stealing racket, and when they steal from the wrong guy (Woody Harrelson), the consequences turn out to be dire — also, pretty funny. It's a wacky premise, but it makes for a good time, especially thanks to Walken's performance. Featurettes are included with the DVD.

82%
Adam Sandler leads an all-star voice cast as Count Dracula, founder of a hidden getaway for supernatural creatures. On his daughter Mavis's (Selena Gomez's) 118th birthday, he invites a whole host of monsters up to the resort to celebrate. Things take a turn when a human (Andy Samberg) shows up at the front door and falls for Mavis. The family film is imaginative enough for kids, but adults may be underwhelmed. The DVD comes with a minimovie, deleted scenes, commentary, and a music video.
43%
One more new release when you read more.
The fourth movie in the horror franchise follows Nevada teen Alex (Kathryn Newton) and her family. When their next-door neighbor becomes ill and they temporarily take in her little boy (Brady Allen), strange things begin to happen around the house. The child talks to an invisible person, and doors start to open and close on their own, but it gets much worse. Unfortunately, the latest film doesn't capture the creepy magic of the original. The DVD comes equipped with 30 minutes of "Recovered Files," the footage not shown in the film.
26%