There are plenty of reasons to be obsessed with Game of Thrones [1], including all the handsome eye candy. Over the past six seasons, we've loved — and, in some cases, lost — more than a few hot characters, and while some of them may have been complicated or crazy or downright evil, we couldn't help but notice that they're also good-looking. We've ranked the show's sexiest characters, including some of the dearly departed ones. And although we tried to make it about looks alone, some of the characters are just too compelling to ignore. All that being said, take a trip down memory lane with a look at the 22 hottest guys on Game of Thrones. Do you agree?
Joffrey Baratheon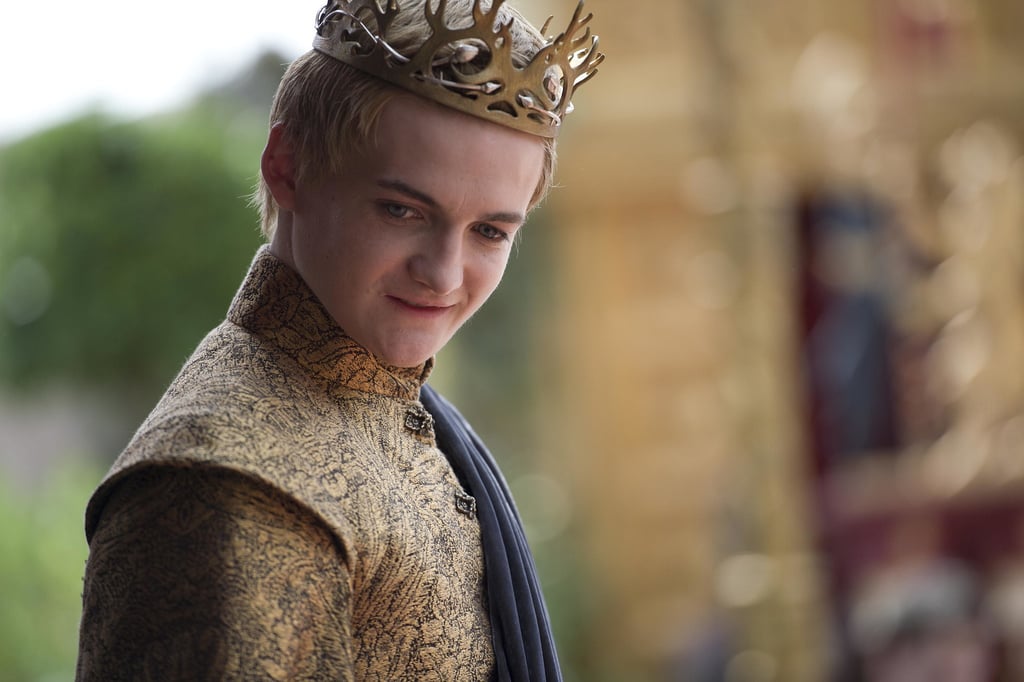 Honestly, we have to make a looks-only exception here, because it's just way too hard to separate Joffrey's looks from his totally deranged character.
Ramsay Snow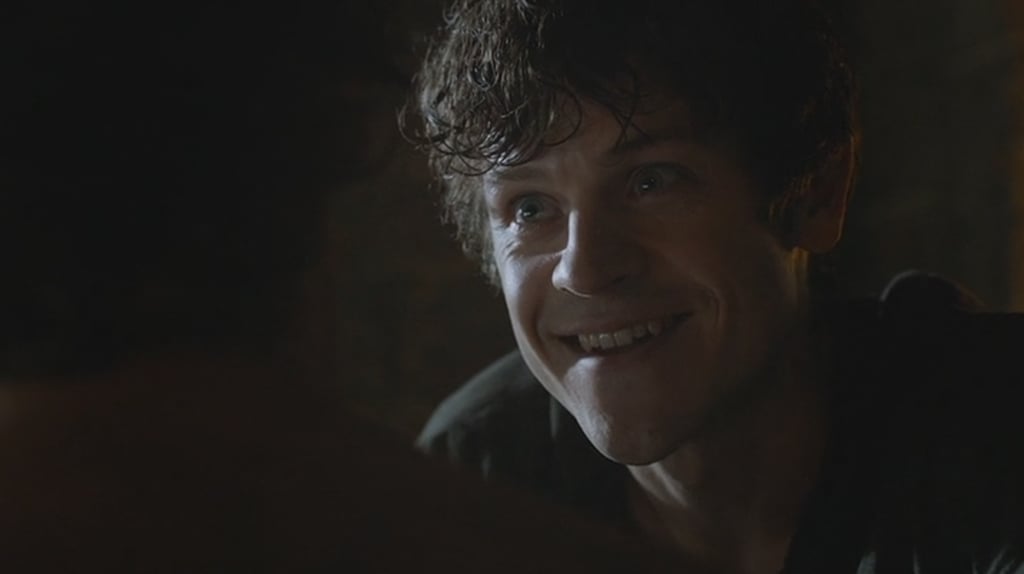 Ugh, another one who's totally deranged. (See above re: Joffrey.)
Samwell Tarly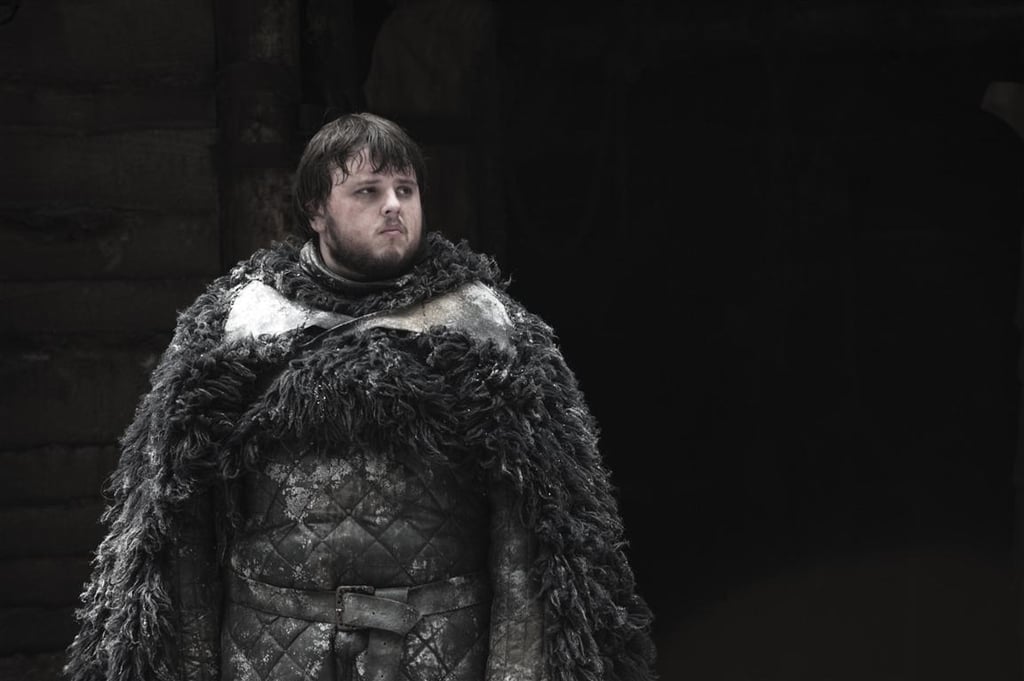 Sam + Gilly = 4ever. We'd go to first base with you too, Sam.
Stannis Baratheon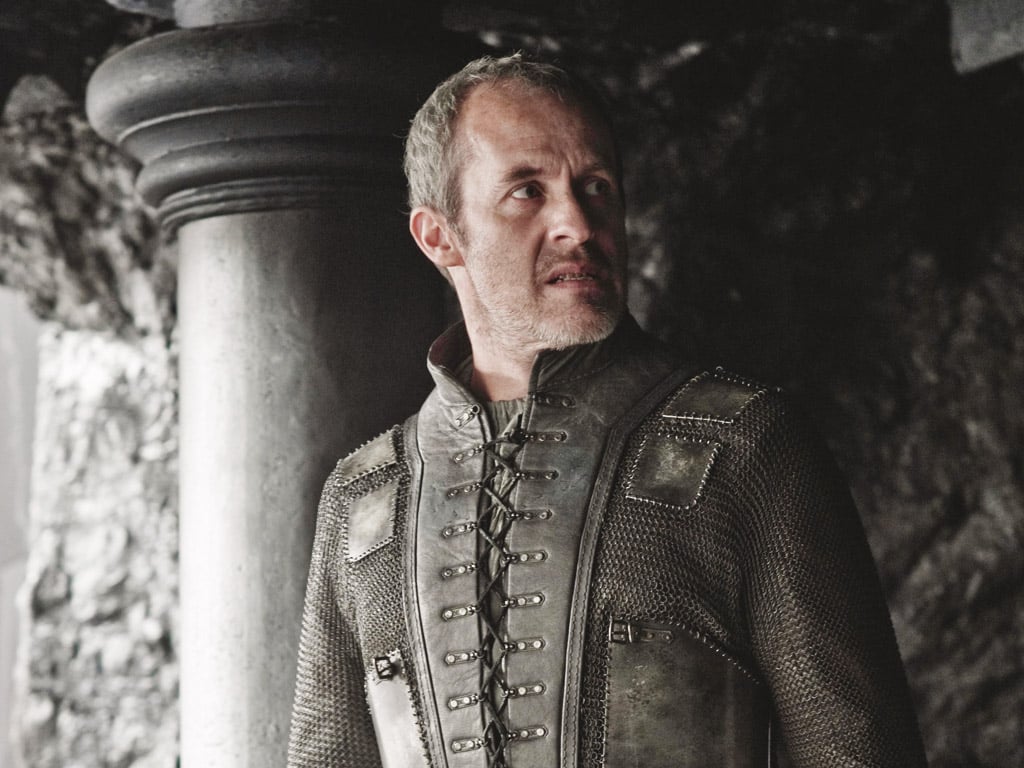 Silver fox, amiright?
Podrick Payne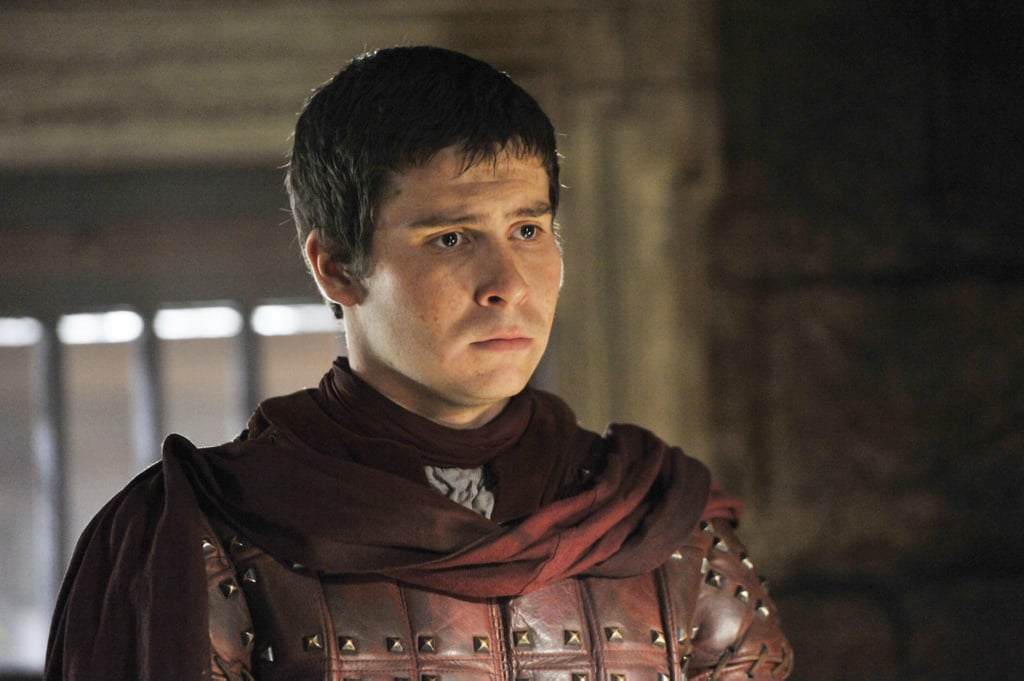 The innocence! Those puppy-dog eyes!
Petyr Baelish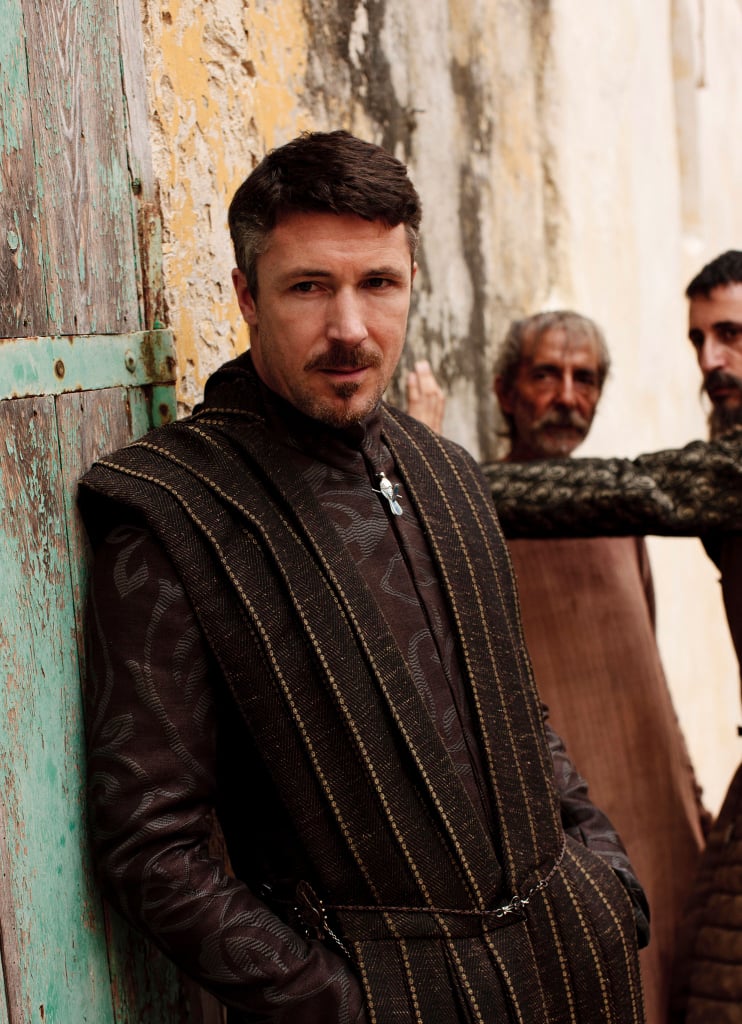 Littlefinger's ranking would definitely be higher minus the mustache, but in any case, he's still got a classically handsome thing happening.
Theon Greyjoy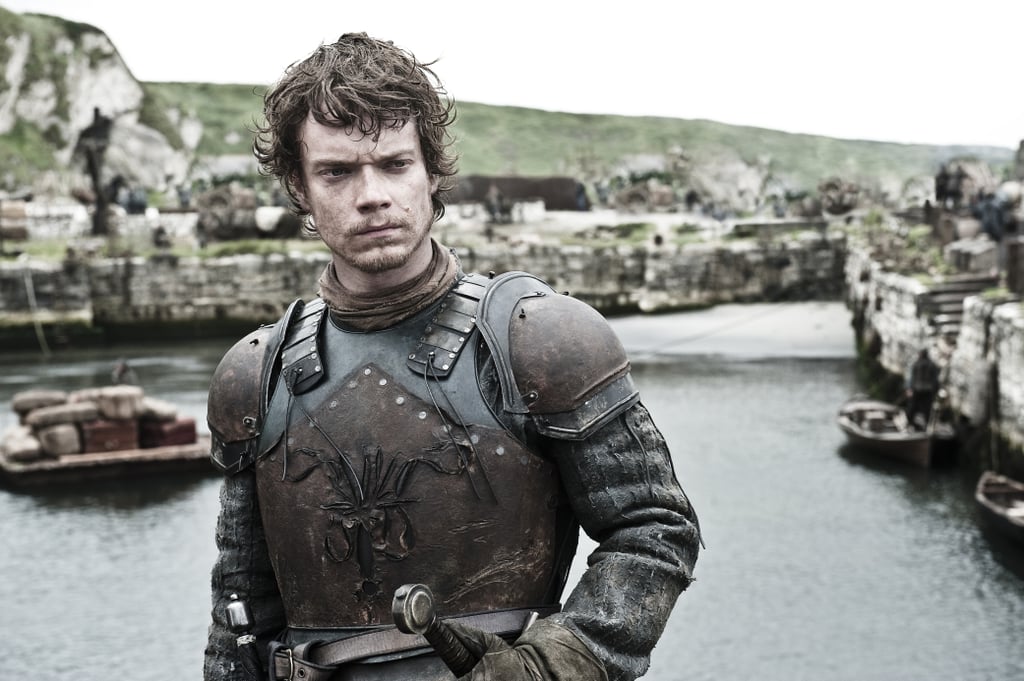 Pre-"Reek," we couldn't help but notice that Theon was pretty cute.
Jorah Mormont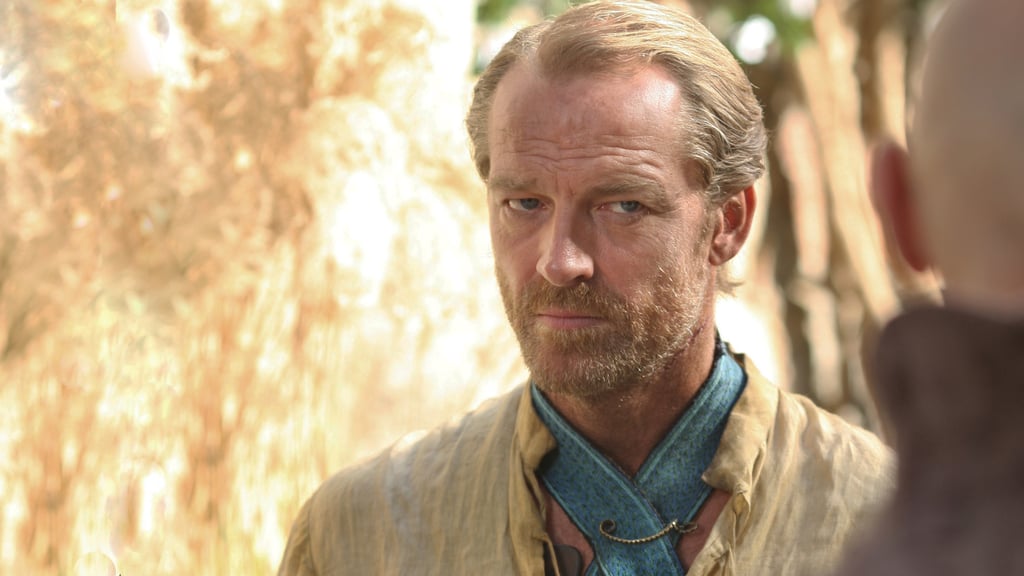 Betrayal aside, Jorah's rather easy on the eyes.
Jaqen H'ghar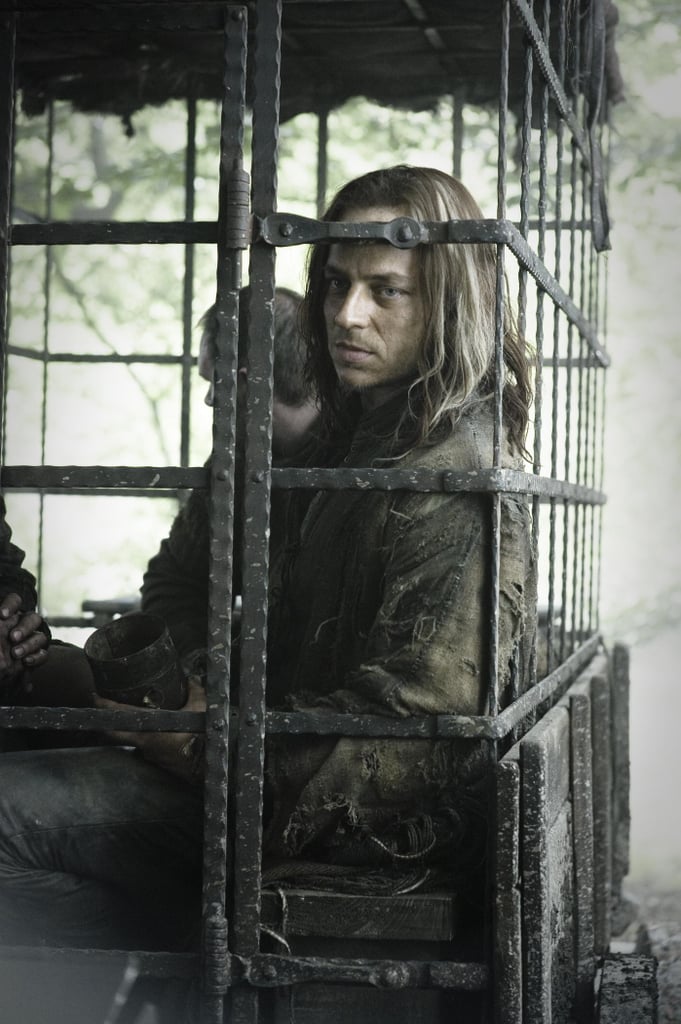 He changes faces — literally — but we like this one best.
Tyrion Lannister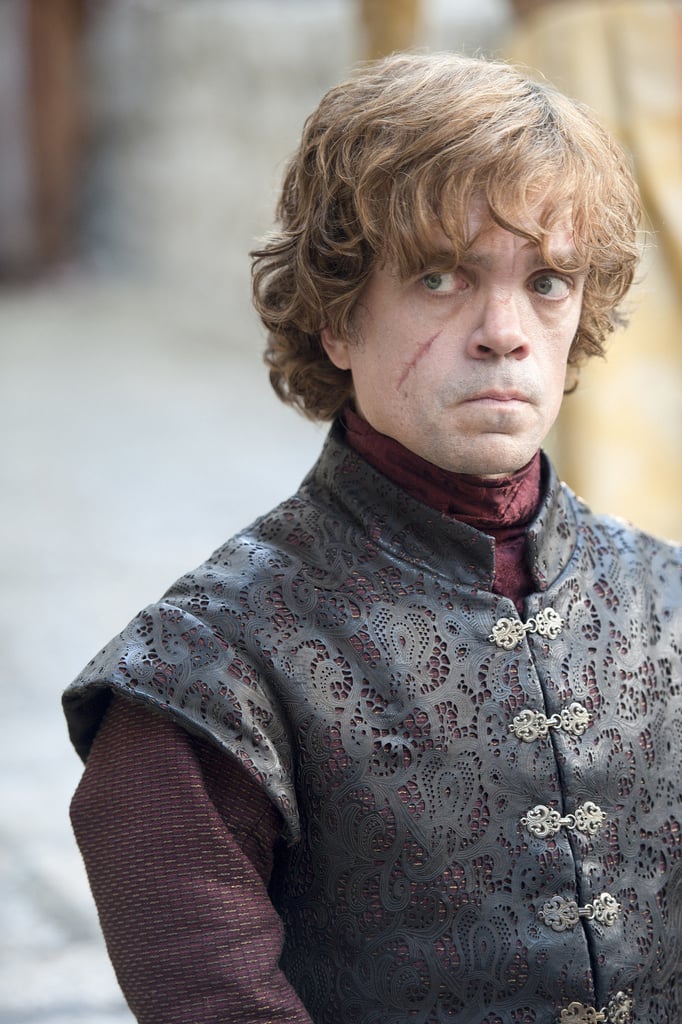 There's a reason he's been such a ladies' man.
Grey Worm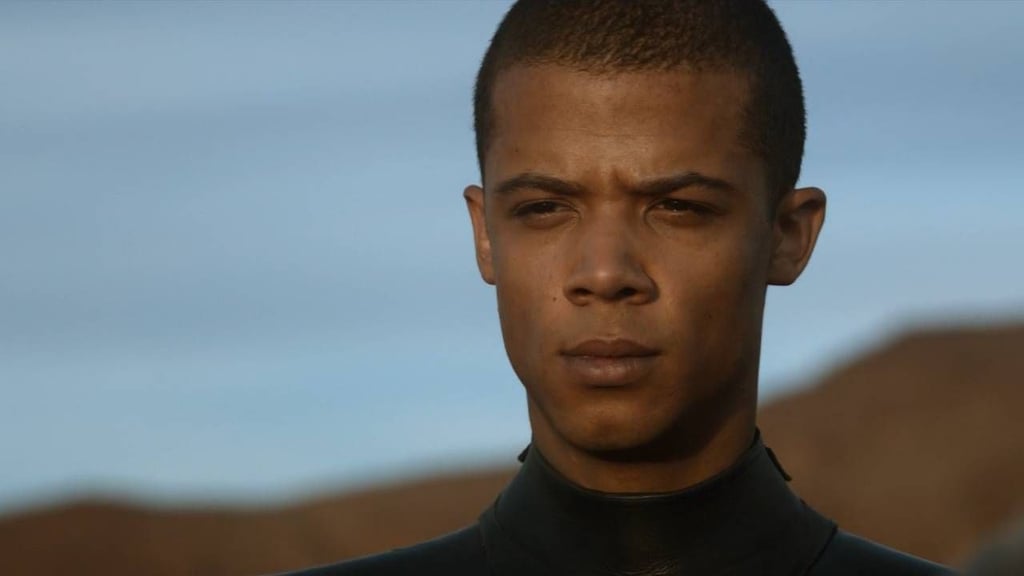 Missandei is getting awfully suggestive with Grey Worm, and we totally get it.
Ned Stark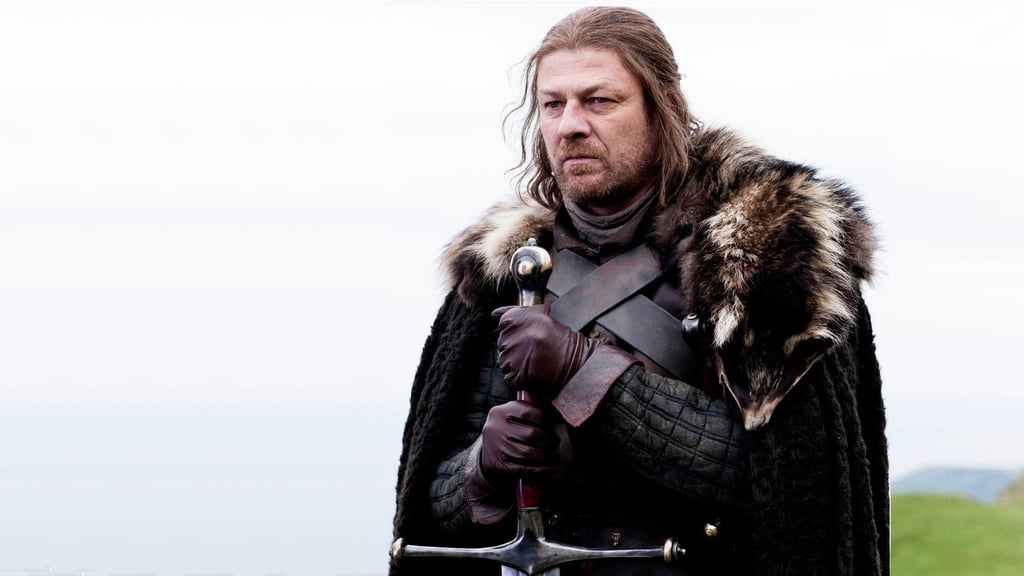 OK, we'll admit it: we're probably a little biased because Ned's character is just so good, but this guy's a stud.
Loras Tyrell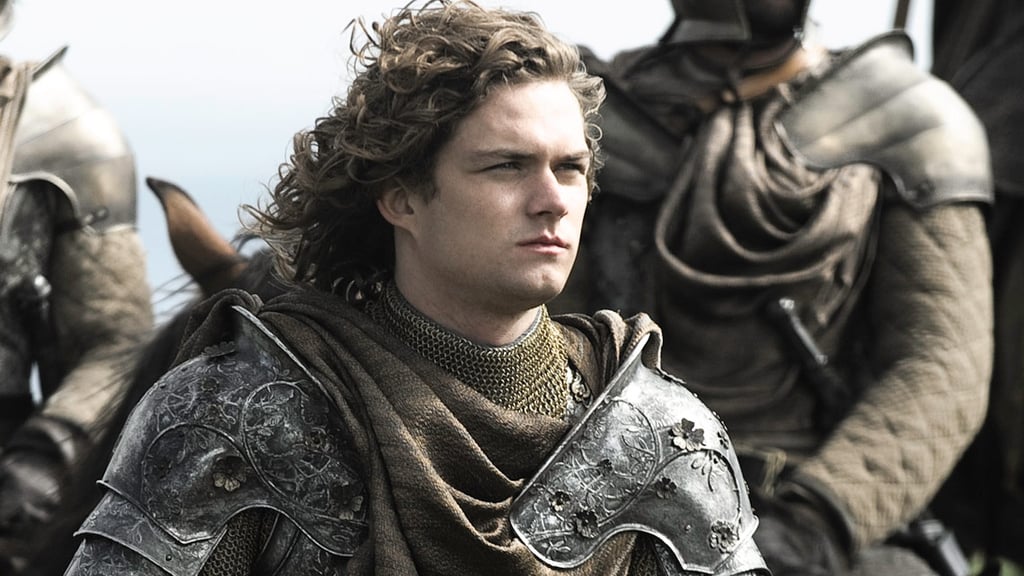 You can't help but love those curls. You just can't.
Daario Naharis No. 1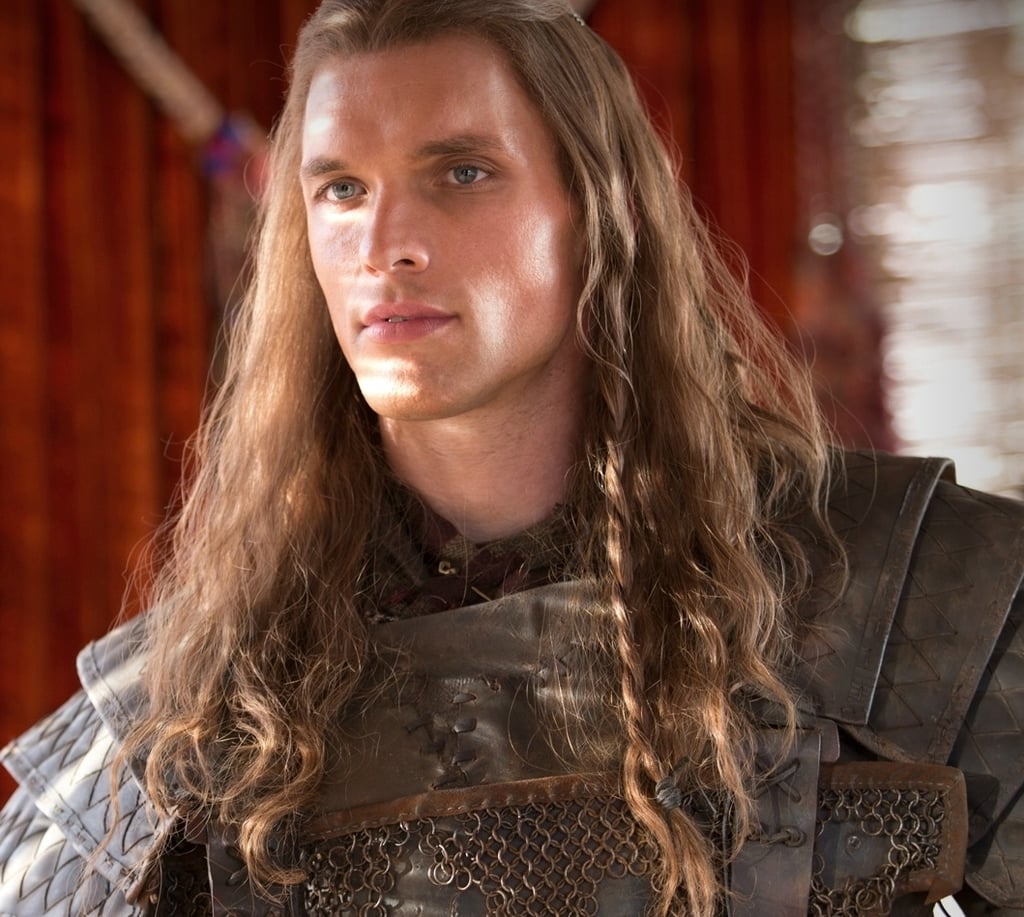 The original Daario Naharis is basically just like Beast in Beauty and the Beast — when he transforms into a hot human, that is.
Khal Drogo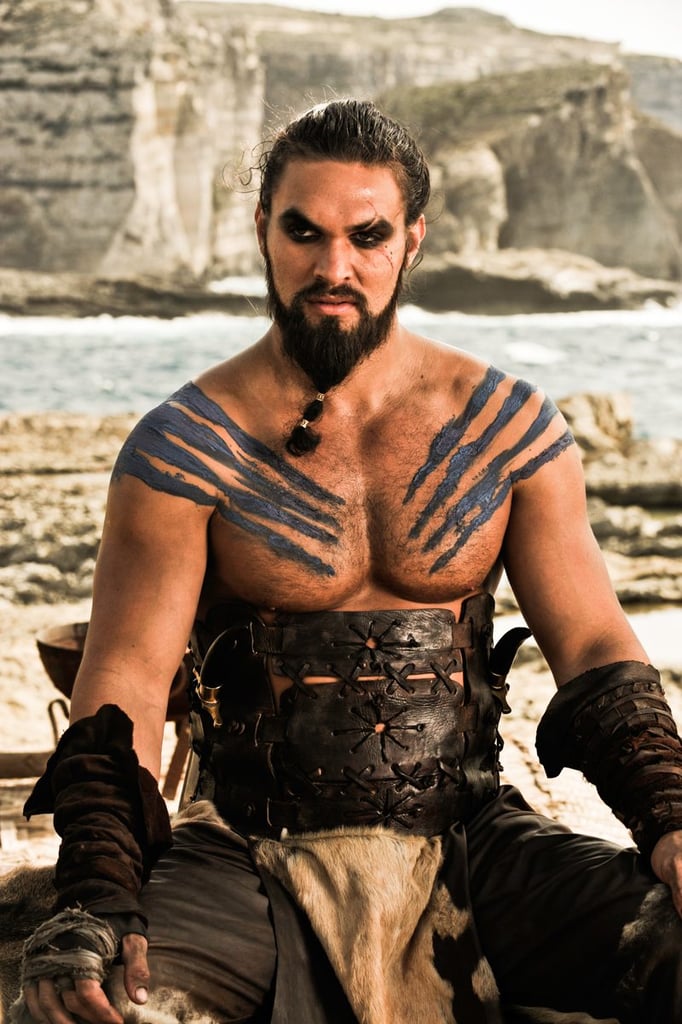 Drogo wins Daenerys's heart, and it's very much deserved.
Prince Oberyn Martell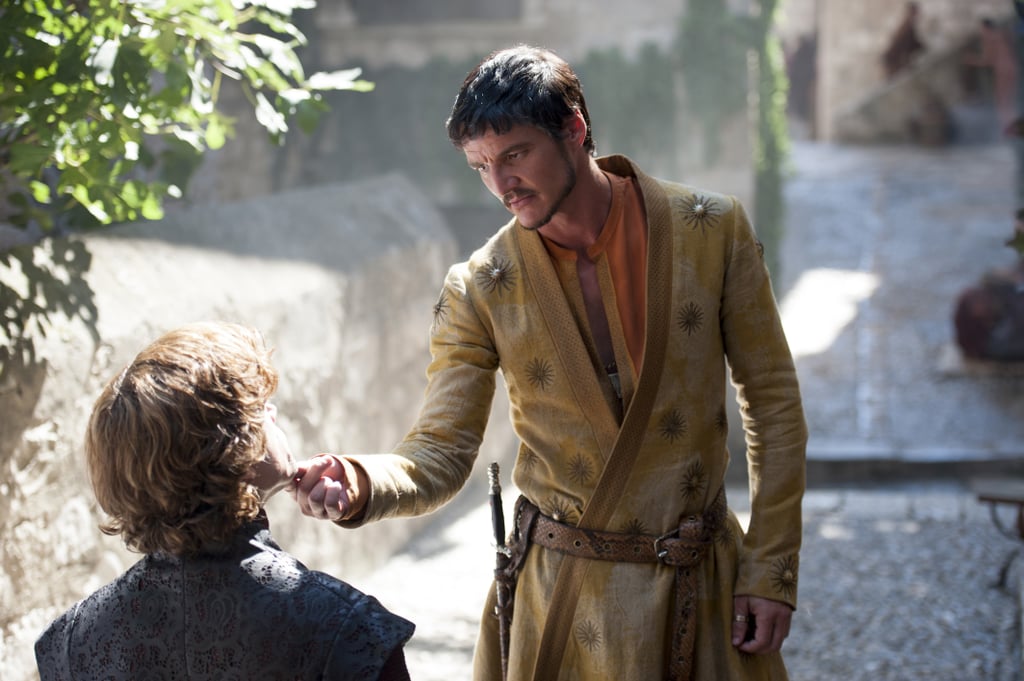 We did a double take when Oberyn arrives at King's Landing.
Renly Baratheon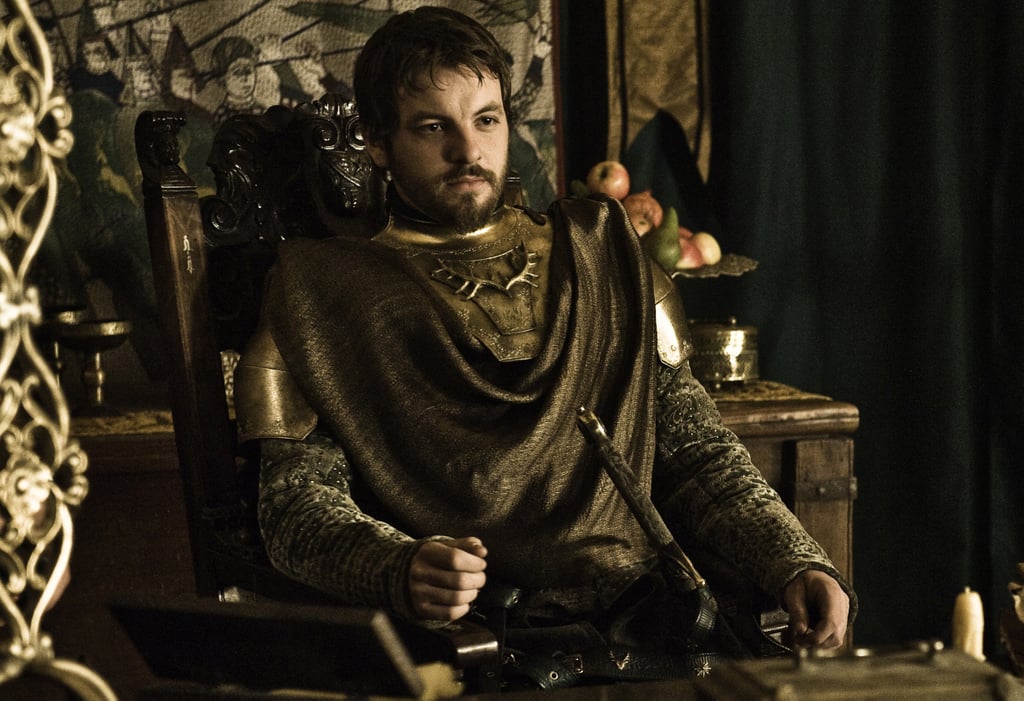 He only appears in eight episodes, but Renly's good looks make a lasting impression.
Gendry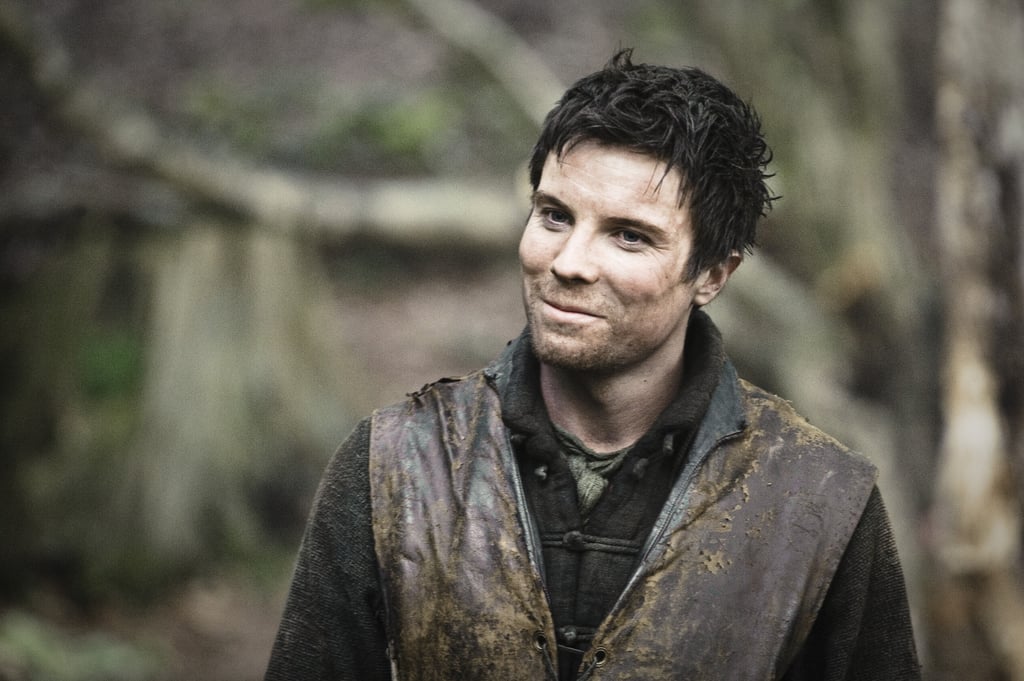 It was pretty much all over once we saw him shirtless [2].
Daario Naharis No. 2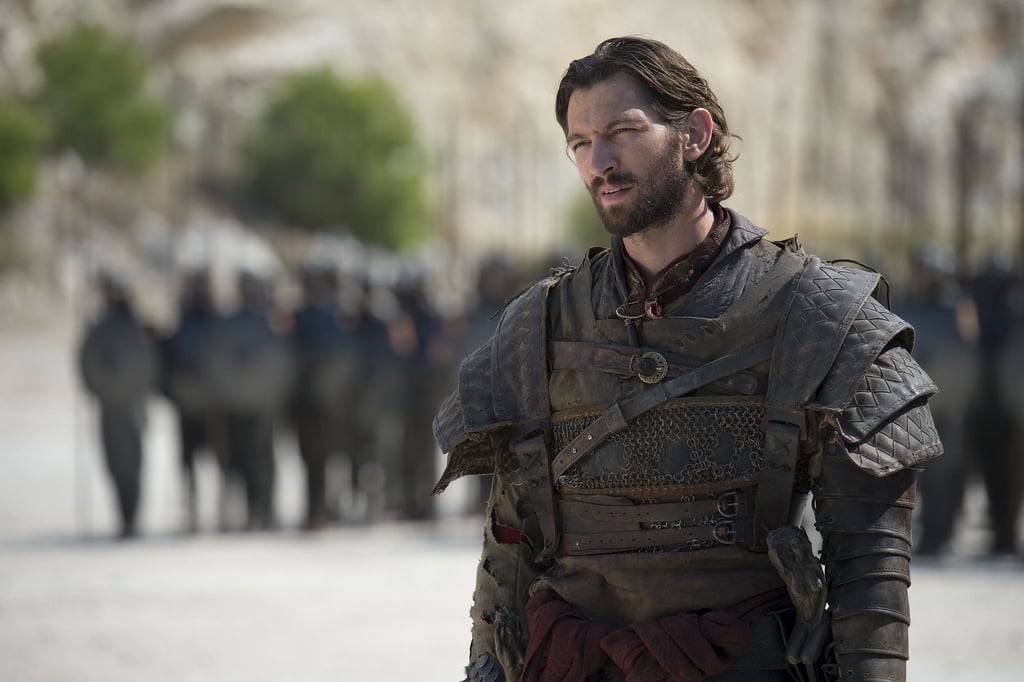 Ummmm two words: That. Butt. [3]
Robb Stark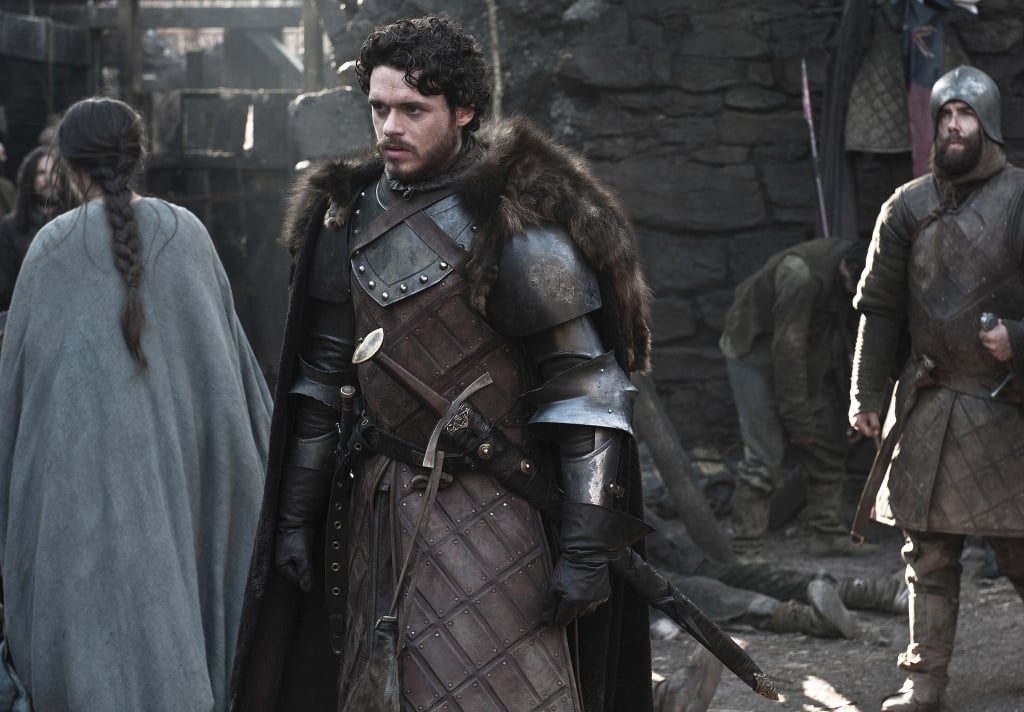 Oh my god, where do we start?
Jaime Lannister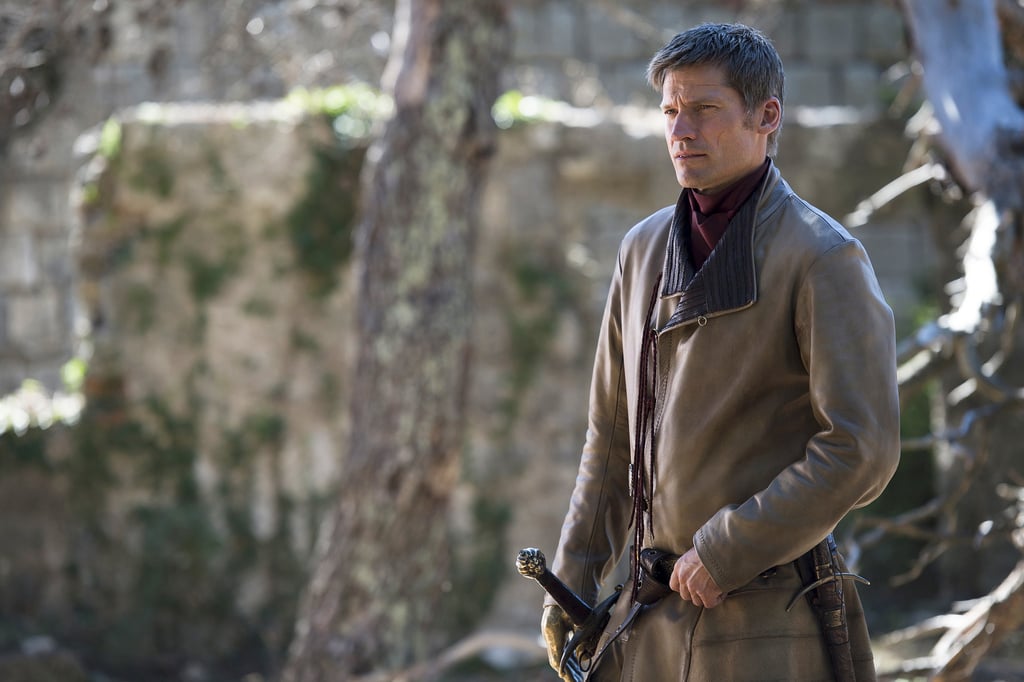 Loving Jaime Lannister is an emotional roller coaster [4], but damn, does he clean up well, or what?
Jon Snow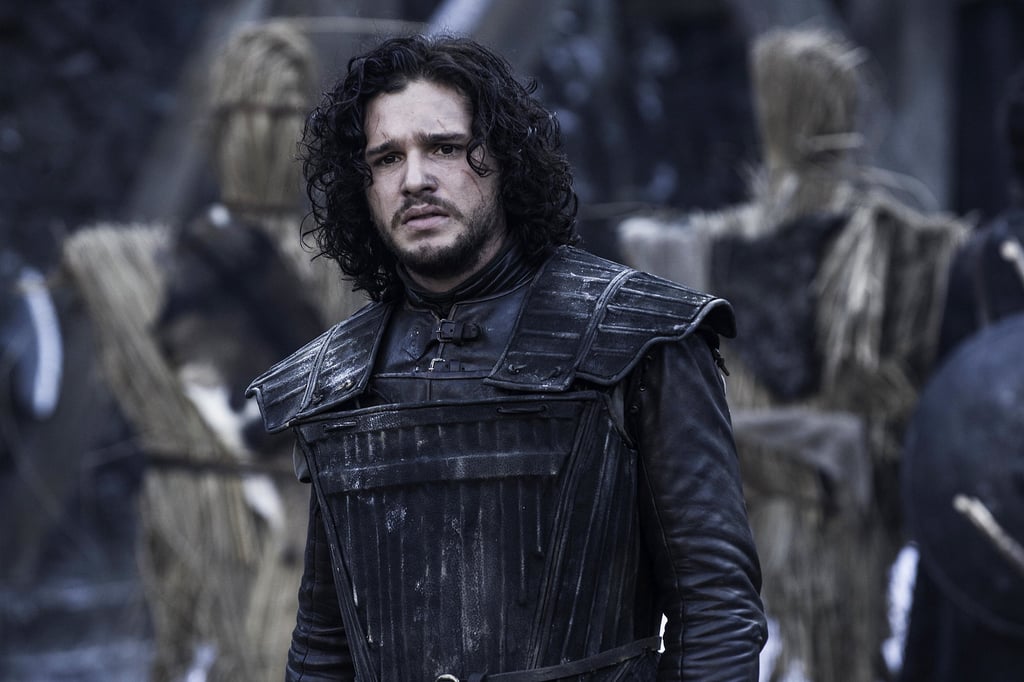 Jon Snow for the WIN! He's the cutest, broodiest, bravest character with — let's face it — the best hair, too. Oh, and let's never forget that time in the cave . . .