Hottest Sexual Tension on TV in 2010 Poll
Which TV Couple Has the Hottest Sexual Tension of 2010?
Sweet TV romances are fine and all, but the relationships that keep you tuning in each week are usually the kind that are tragically unfulfilled. As much as we'd like to see certain couples get together, you have to admit that smoldering sexual tension is more fun to watch. So from these hot-but-not-on couples, which one gets your vote?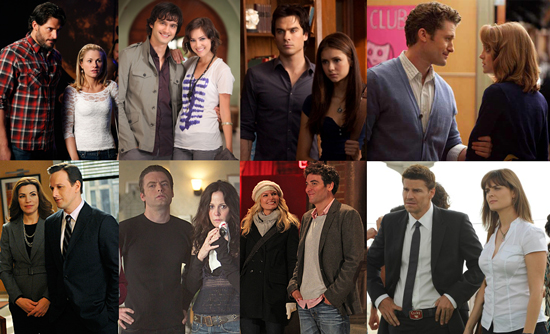 Don't forget to vote on all of my Best of 2010 polls!