How Do You Know Review Starring Reese Witherspoon, Paul Rudd, and Owen Wilson
How Do You Know: Simply Irresistible
A truly great romantic comedy is hard to come by these days. All too often we're subjected to tired cliches, overused personality types, and slapstick comedy in the place of a predictable but uplifting movie about love. With that said, How Do You Know is the rare gem of a love story that has all the right moves: big laughs, enchanting characters, and a sweet aftertaste.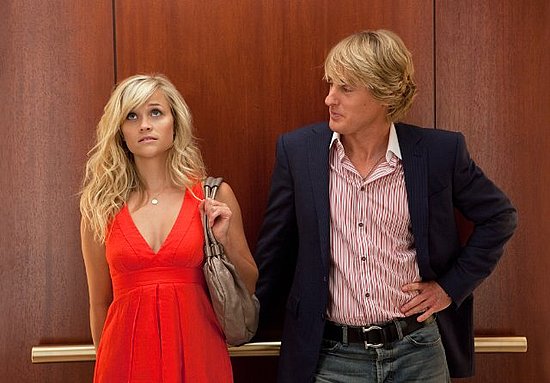 The latest from writer/director James L. Brooks (As Good as it Gets) centers on Lisa (Reese Witherspoon) and George (Paul Rudd), as they each face a road block in their thirty-something lives. Lisa, an aging softball player who believes strongly in age-old affirmations, has just been cut from the national team and is struggling to figure out how to spend her time, and more important, whom to spend it with. George, a goofy good guy, thinks he has it all together until he's subpoenaed at work for suspicion of stock fraud and is facing the real possibility of facing jail time for a crime he didn't commit.
To find out why this film is worth seeing, just read more.
George and Lisa's first meeting is adorably awkward: after getting her number from a friend, he calls to tell Lisa that he just started a new relationship so he can't take her out; but the friend in common never even told Lisa that George existed. In turn, Lisa starts seeing Matty (Owen Wilson), a pitcher for the Nationals. Matty redefines playboy (he's got a drawer of perfectly arranged spare toothbrushes and a closet full of pink "morning after" hoodies), but he's so refreshingly honest about his ways that Lisa can't stay away. Wilson pounces on Matty's naivete, turning a character who could be otherwise insufferable into a scene-stealing charmer. He's got as much enthusiasm as a newborn puppy, and Matty's simple mind is a perfect foil to Lisa's over-thinking brain, make them an unmatched but believable pair.
In fact, the heart of the movie lies in the fact that there are redeeming factors in Lisa's relationship with Matty and her relationship with George. Matty represents a perfect distraction from Lisa's second-guessing and questions about her future, while her friendship with George forces her to face her fears rather than to run away from them. Though it's clear from the start who Lisa will ultimately end up with, it's refreshing to see that the other guy isn't just a jerk you can't wait to see receive his comeuppance.

The beauty of How Do You Know is that it doesn't have to work hard. Rudd, Wilson, and Witherspoon have comedic chemistry in spades, and Jack Nicholson is just the icing on the cake as George's father. As wide-eyed George, Rudd has the ability to make you melt in every scene — including those that tackle George's serious problems. His job, his love life, and his relationship with his father are a mess, but George's self-deprecation (and self-medication) are rife for humor. Never before has watching someone's downward spiral felt so delightful, and George is the buffoon you can't help but love.
How Do You Know is an old fashioned romantic comedy: if you're looking for raunchy humor and awkwardly funny sex scenes, you won't find 'em here. But, if you're in the market for a film that makes you feel good without insulting your intelligence, then you've come to the right place.
Check out the video review!