How to Dress Up as Tinkerbell
Busy Philipps Tells Us How to Get Her Tinkerbell Costume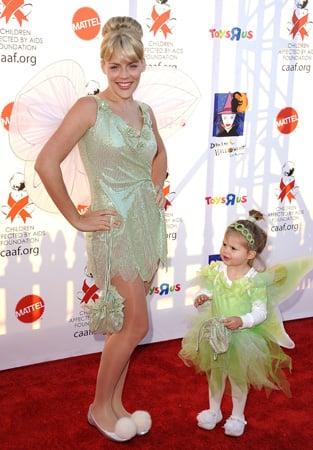 We love when celebrities get into the Halloween spirit, and Cougar Town's Busy Philipps made the perfect Tinkerbell alongside her adorable daughter Birdie last year. Not only does she totally look the part, but as it turns out, she made the costume herself!
Busy told us, "It was a vintage dress that I had altered!! And I sewed some puffballs to sparkly flats! Instant Tinkerbell!"
Sounds easy enough to us, and you can definitely pick up some sparkly green fabric if you don't already have the perfect dress lying around. All that's left is Tink's perfect blond bun, and you're good to go!